Floor sanding is a thankless DIY project. Avoid it at all costs. I've sanded several floors, I'll never do it again. Here's why: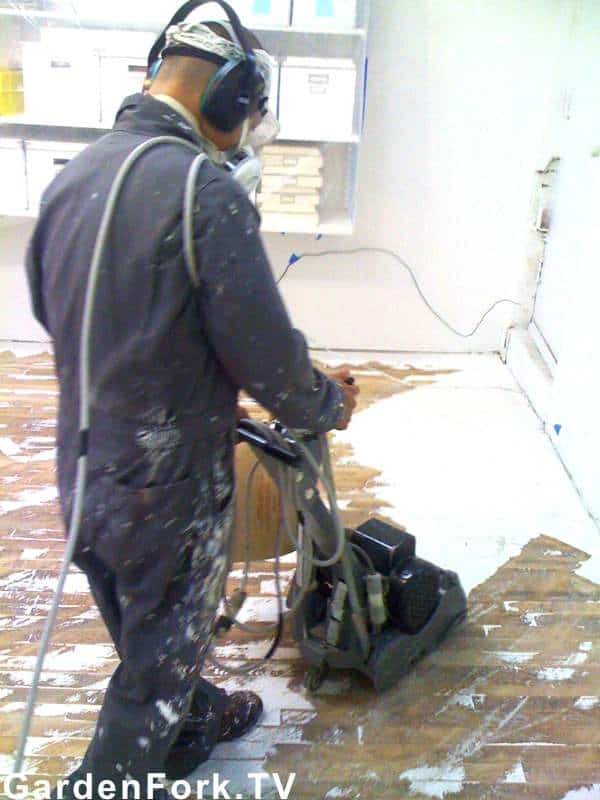 Like many who read GardenFork, my mindset is: I can do this, why pay someone? Well, when it comes to floor sanding, pay a professional. There is much that can go wrong and stuff that can break, that you will probably save money by hiring a floor refinishing company.
First you have to rent the equipment. A floor sander is a beast with few, if any, safety features. It is a high horsepower motor with a spinning drum of sandpaper that can tear up the power cord, toes and wood. Have a helper wrangle the power cord as you sand the floor. You will buy many pieces of round sandpaper for the drum, as you will hit invisible nails and tear up the sandpaper regularly. Then you have to stop and attach new sandpaper.
To remove paint or finishes from a wood floor you will do several passes perpendicular to each other. Start with rough sandpaper and move down to smooth sandpaper. You will be doing this all day.
Then you have to sand along the walls with an edger, which is a smaller version of a floor sander. You are on your knees wrestling with a small beast.
The floor sander has a collection bag, but it doesn't collect much of the sawdust, it goes into the air. Put a box fan in a nearby window and exhaust it out. Use a wet-dry vacuum frequently to remove the dust.
Don a high quality respirator that fits your face well, not a cheap dust mask. Good ear protection is a must, you will have a large motor running next to you all day. Knee pads because you are always changing the drum paper and using the edger.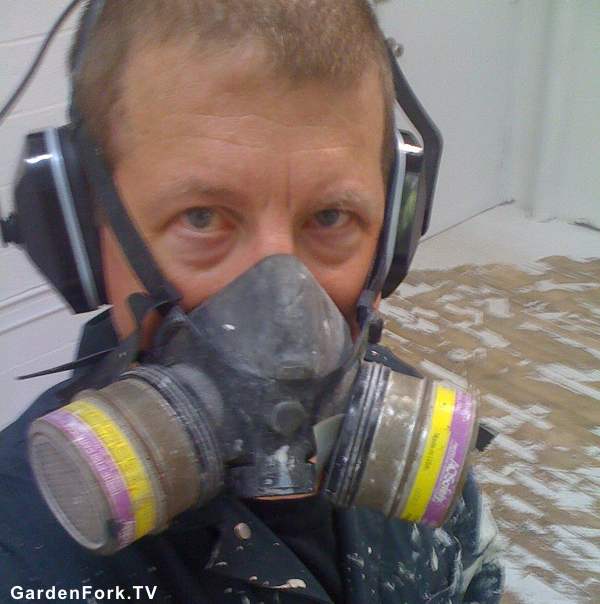 Add this all up, and you will be better off, and healthier, if you hire a professional floor sanding company. Yes, it costs money, but you can spend your time doing some other DIY project better suited to your skill set.
Most professionals now use a dustless floor sander, they are nice. GF Radio co-host Rick had his maple floors refinished and the dustless floor sander did great.
So there you go, my take on outsourcing floor refinishing. Your take? Let me know below.