My first successful flux core welding project, not without an 'oops' moment, but watch and read along here. You may learn something, or teach me something. Let's see.
I first heard of flux core welding from Jimmy Diresta, when he suggested to a viewer that it was a good beginning welder to buy. Officially called Flux-cored arc welding, aka FCAW or FCA, it is used widely in construction.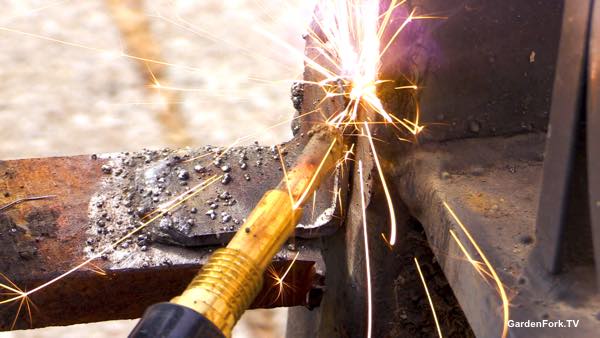 I have seen a lot of maker people on YouTube using MIG welders for their projects, but MIG welders can be expensive, and you have to use a tank of gas (usually argon) with MIG welding.
A while back I had taken a 4 hour intro to welding class at a Brooklyn metal arts collective, but I wasn't sold on getting a MIG welder.
So I was at Harbor Freight Tools and saw they had a flux core welder on sale for $100. I know Harbor Freight is famous for cheap tools, and it could be a gamble to buy a flux core welder from them. But that's what I did.
Back to YouTube I went and watched many flux core videos. Some were awful, some were great. But I learned enough to start welding. An even greater source of help was my first flux core welding video, where I asked people to post constructive comments on how I could be a better welder. It worked, lots of great comments.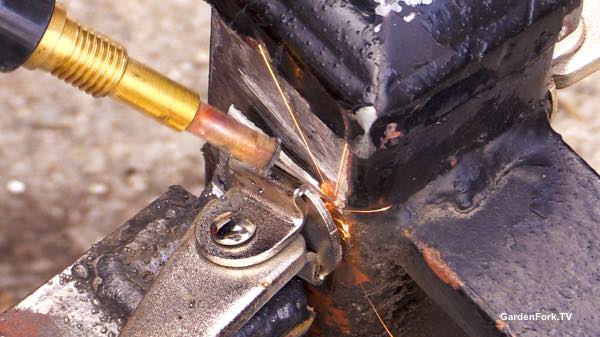 A year later that vid still gets nice people writing out what I should be doing better. It was these comments that were in my head when I was repairing the tree guard with the flux core welder. And my welding has improved from the first welding video, I hope you can tell!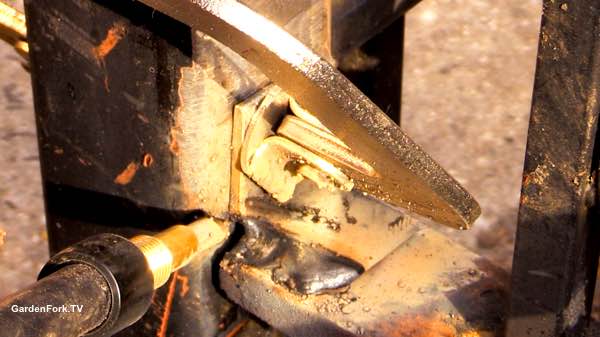 You can also buy an cheap flux core welder online: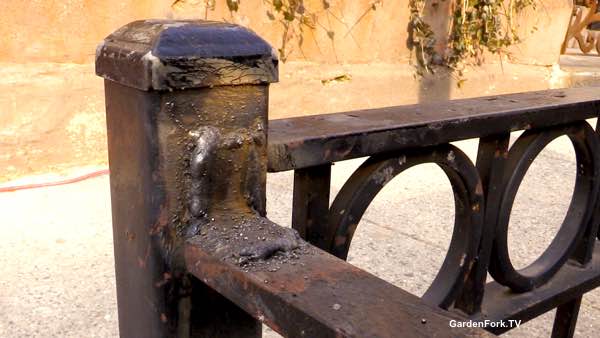 A cheap flux core welder will work fine for welding thin metal and repair stuff around the house. If you want to build furniture, you should upgrade to a MIG welder. The cheap flux welders are AC welders, the better units are DC, and more expensive. I have seen some hacks online to convert a cheap AC welder to DC, but have yet to attempt that.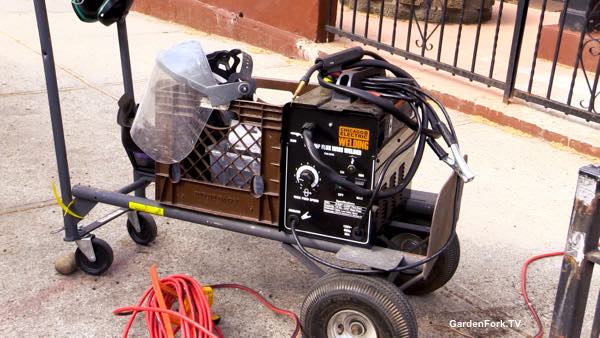 This type of wire fed welder is called flux core because the flux is built into the center of the welding wire. This wire is fed from a spool inside the welding unit, through a hose to the tip of the wand. When the wire is energized (by pressing the red trigger on the welding wand) the wire at the welding tip is heated, flux is released, and it allows the wire to melt, create heat, and weld the pieces of metal together.
This core inside the welding wire also has ingredients that create a shielding gas around the weld point. MIG welding uses an intert gas, usually argon, as a shielding gas. The advantage of FCAW is that you can use it outside in windy conditions. With a MIG welder, the argon gas may get blown away by the wind. As you see in the video I made, the flux core unit is super portable. All you need is a heavy duty extension cord.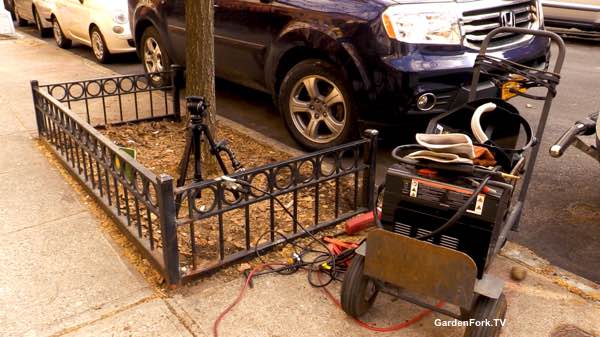 The down side of flux core welding is it shouldn't be used indoors unless its really well vented. It puts out some noxious smoke. MIG welders can be used inside. The other downside is it can be harder to see the weld puddle, the melted metal you are working into a joint, with flux core. The process creates slag that can get in the way.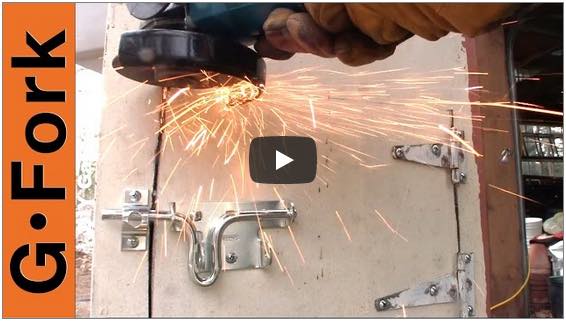 I did some welding on the homemade maple syrup evaporator project
But I do think a cheap unit is a fine way to get into flux core welding. If you find you really like it, you can sell your cheap welder and upgrade to a nicer unit. If you find you don't like it, you can still sell the unit.
Let me know your experience with welding, I am always learning from you. Thx!