One of the cool things about working in an urban area like Brooklyn, NY is this:
When people want to give away or 'recycle' items from their apartments, they put them out on the sidewalk .
Today, walking down President Street, I found this amazing Lodge cast iron fry pan set out on the sidewalk with a bunch of other kitchen items.
How cool is that? Clean off the rust, re-season it, and you've got a great pan! Here's a GardenFork.TV video we did about how to season cast iron pans.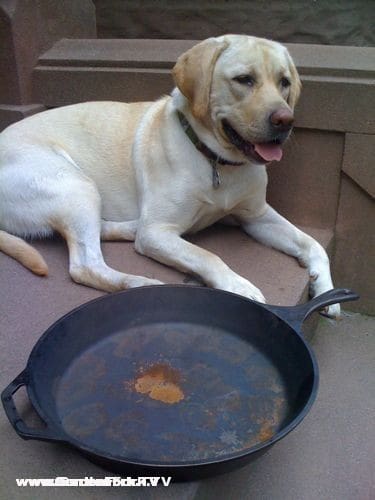 What neat street finds have you run across lately? tell us below: