If you are wondering how do you frost glass, I'm here to show you. Its easy, even I can do it. Watch this how to video, and step through the photos below.

How To Frost Glass, Step By Step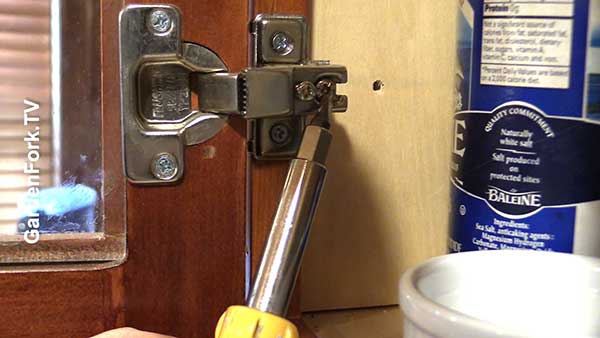 First, buy some frosted glass spray paint here. The next thing is to either remove the glass from the cabinet door, or remove the cabinet door from the cabinet. If the glass is not easily removed with a few retainer clips, you can detach the hinge. Unscrew the large screw shown in the photo above, and slide out the door. Do not remove the screw, just loosen it, OK?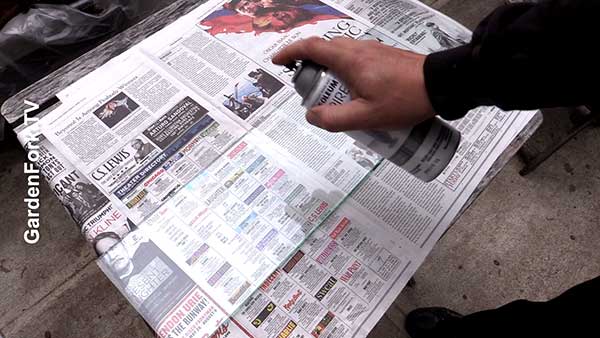 Next take the glass outside and clean it with window cleaner, the frosted glass spray paint wont stick to dirty glass. Do this on a warm day outside, don't spray this inside your house. Use long smooth strokes when pressing down on the spray nozzle, don't hold the can in one place or do circles or zigzags. Long side to side sprays, with overlap are best. The frost will appear in about 10 minutes as the glass dries. If you want a denser more frosted look, apply a second coat.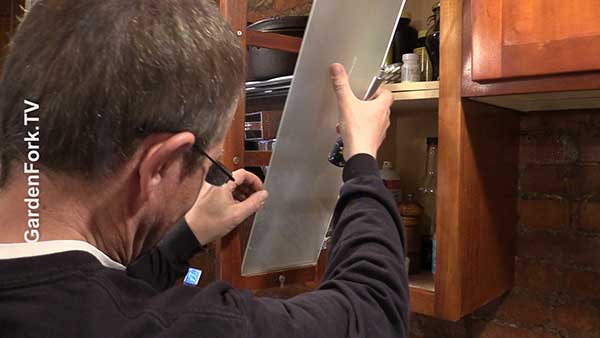 After the frosted glass has dried, replace the glass back in the cabinet door. If you pulled out the whole door, have someone help you align the hinges and tighten down the set screws.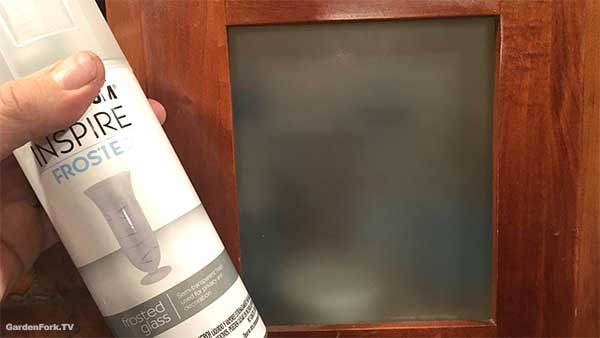 Here's what one coat looks like. You can see one fuzzy object close to the glass. Its a ramekin of salt, but the one coat works perfect for me. I like that its less than a solid coat. How about you? Let me know in the comments.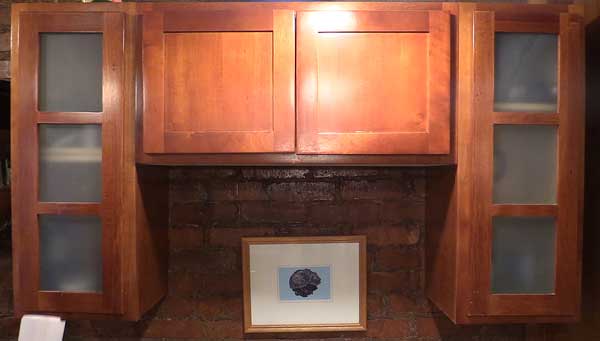 Here's the whole cabinet after the process, pretty nice I think! I am still getting used to where I moved everything, but the kitchen works more ergonomically now. Support GardenFork and shop here for the spray to frost your glass, thx!