Erin of The Impatient Gardener joins Eric to talk about garden trends and what Erin see happening in the garden design world, something Eric knows nothing about, so this should be interesting.
White Gardens are big, but the number of plants are limited with that color. Boxwood is also all over the place in the gardening world. Erin has been using Redbor kale in her garden beds, and not just as an edible, but as an ornamental plant. Edible gardens are trending, we learn.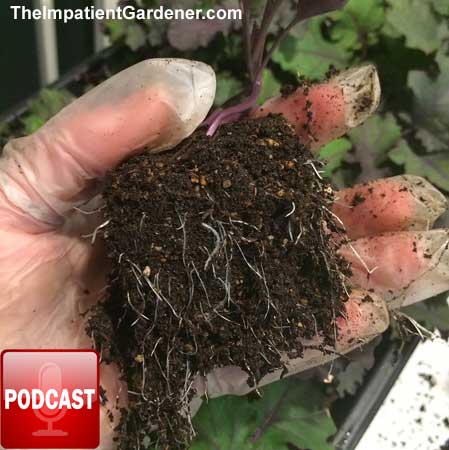 Seed starting and soil blocks come next. Erin has been using a soil block maker, read her seed starting post here, and we learn how the soil block keeps seedlings from becoming root bound. Erin makes her own soil mix and the results are great. She has a home made grow light, much like our DIY grow lights.
We then talk about how to deal with contractors during a renovation in your house. This is a tricky relationship and we talk about the how the situation works from both sides of the project.