Its 7 degrees F in the yard. 1 ½ feet of snow. I strapped on my snowshoes and took the Labradors out back on the woods trail. Charlie Pup grabs a large stick, Henry loses her ball in the snow almost immediately. She digs around to find it.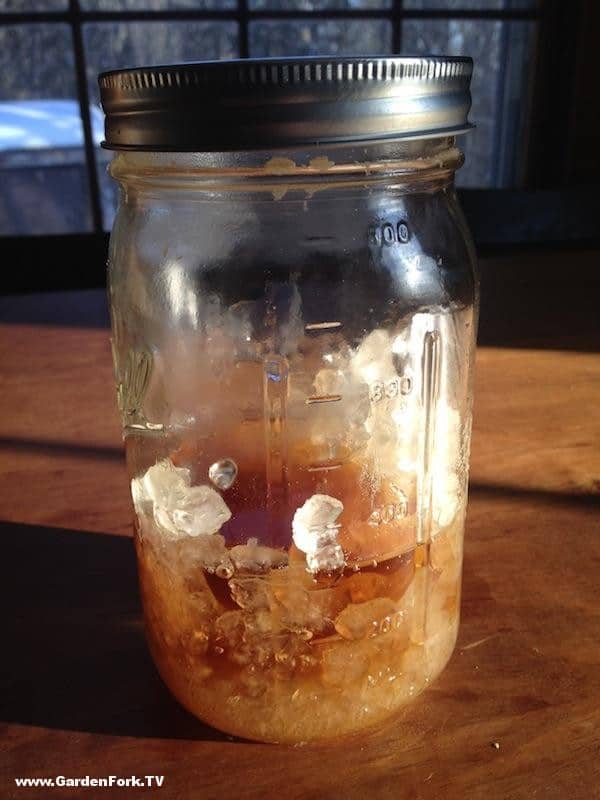 I'm also thinking about the maple syrup season. Around here, trees are usually tapped around Daytona weekend, aka, Valentines Day, February 14th. But its been quite cold this year, temperatures have been below average this winter.
The ideal for tapping sugar maples is cold nights and warm days above freezing (32F). This hasn't happened yet. Have to see what happens in the next few weeks. I ordered some additional tubing and taps, hoping to tap more trees this year.
This post started when I grabbed the last jar of last year's maple syrup out of the fridge. I let the first batch of syrup off the burner get too hot, and some of it turned to maple candy, which clings to the sides of the jar. Knock off junk of it with a knife and its hard candy. Don't try to crunch it with your teeth, btw.
I think the sap season will be late this year. I haven't seen any of my neighbors starting to ready their sap houses or buckets or lines, and they are usually right. I'll have to make a few phone calls to see what they think today.
The maple candy has a subtle taste, kinda like a low key breath mint, I thought it would have a more pronounced taste, seeing that the syrup it was made from has a strong flavor. But sugar goes through all sorts of changes when its heated to different temperatures, and a few degrees makes all the difference.
We have a bunch of how to make maple syrup videos here on the site if you'd like to check them out. And let us know your thoughts below: