I was painting an apartment in the Kensington area of Brooklyn. Kensington borders several different ethnic neighborhoods, one of them being an area of people from Pakistan, Bangladesh, and India.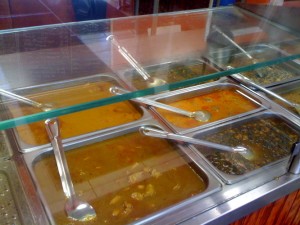 I walked out of the building and toward MacDonald Ave, and saw an awning that said "Basmati" . Some of the east asian - indian food places in NYC can be pretty bland buffet food, but this was different, the food looked fresh and the counterperson was real helpful.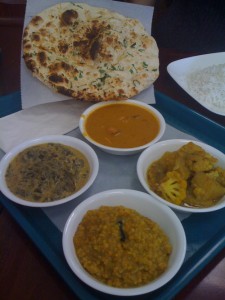 I had the special, with fresh baked nan bread. I love lentils and these lentils were still whole, and had a bit of crunch to them. I want to experiment to figure out how to make them. Many people say their lentils come out gritty. not sure why.
I'm not a big fan of cauliflower, but the curried cauliflower was good, it was not cooked to mush, nice texture was still there.
For a simple lunch, this indian food is perfect.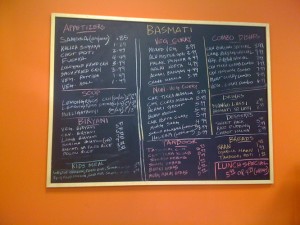 Basmati is at 221 Church Ave near MacDonald.