If you want to learn how to grow mushrooms from plug spawn, I just did it, and made a how to video about it. Watch the video then step through the photos below:
What we are doing here is imitating nature. The mushroom plug spawn I bought is for oyster mushrooms, which grow in dying trees.
Research what mushrooms grow well in your area, then Order your mushroom plugs here.
With the mushroom spawn or plug spores, we are inoculating recently felled logs with the spore of a particular kind of mushroom, and providing ideal conditions for those spores to flourish and produce edible mushrooms for us.
First thing to figure out is what kind of logs you have available, and then determine what kinds of mushrooms will grow on those logs. The ideal logs are taken from trees that have just been cut or pruned. I was lucky that my neighbor was dropping some oak and birch trees, so I rode over and picked up some 4" diameter logs.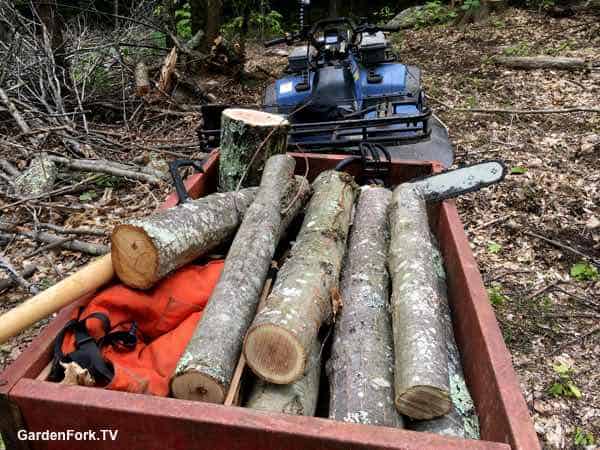 Its OK if lichen is growing on the logs, but not mushrooms. You want fresh logs, not some that have been sitting on the ground for months or years. Those logs have already been taken over by other mushrooms and other organisms.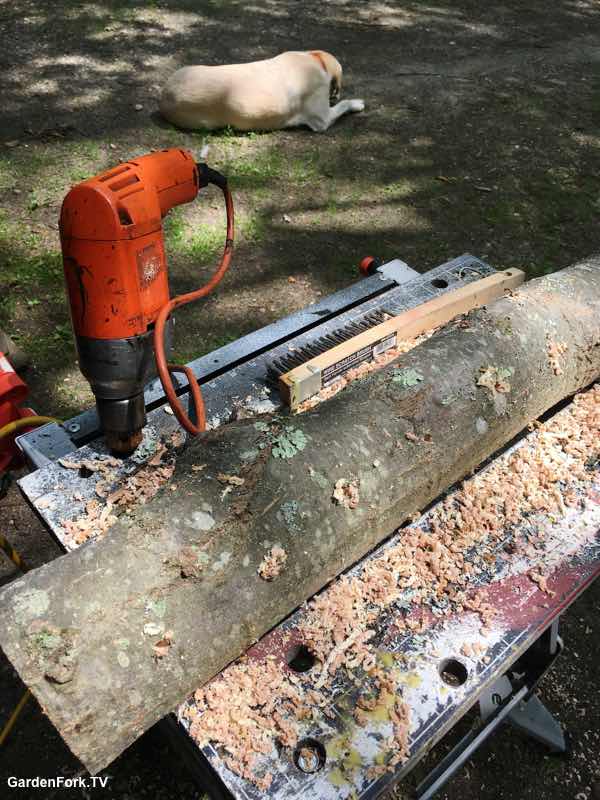 Follow the directions that come with the plug spawn. I drilled holes spaced 4" apart on the logs and hammered in the spawn  using a rubber mallet.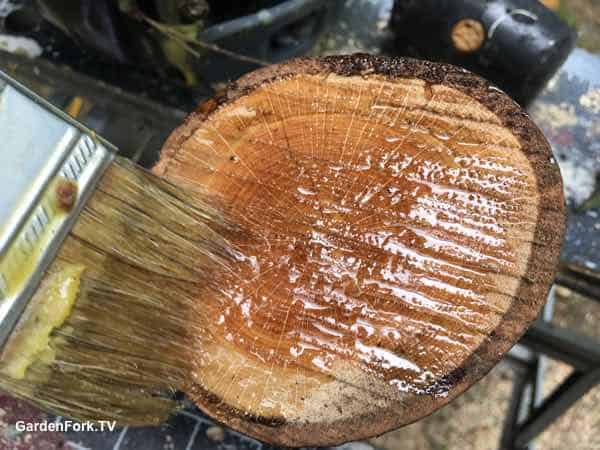 Coat the ends of the logs with beeswax or food grade soy wax. I found the soy wax to be much easier to use. An old rice cooker works well to melt the wax and keep it warm. Put a weight on the pot and hit the on button to get it to heat up to melt the wax. After the wax has melted, you can remove the weight and the cooker goes into a keep warm mode.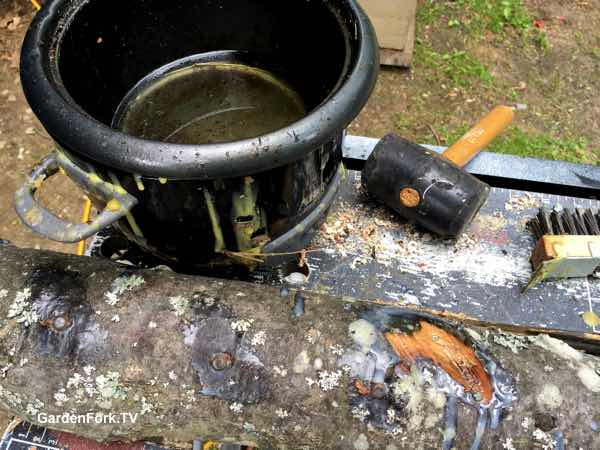 After pounding in all the plugs, you have to seal them in. Plus seal any wounds or gashes in the bark. You are sealing up the log to keep other fungi and organisms from competing with the mushroom spawn.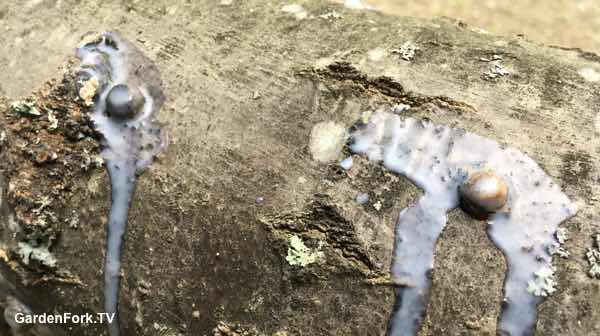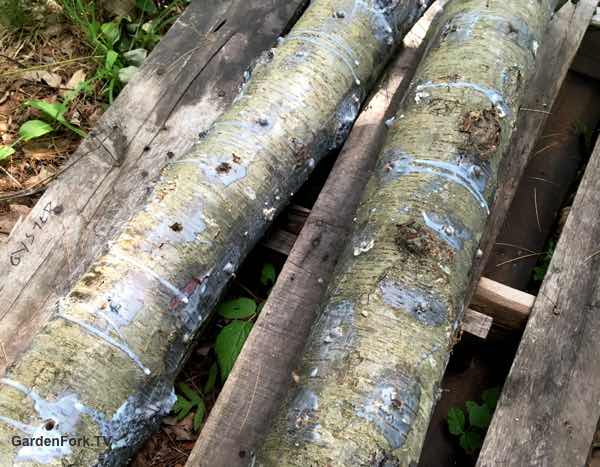 Place the inoculated logs on a pallet in the shade. You will need to water the logs every week. If it rains, that is better, less work for you. Be sure to follow the directions for how to grow mushrooms that comes with the plug spawn. This is one project where details are important.
If you'd like to learn about mushroom foraging and how to identify mushrooms, here are some videos.