Its easy to make iced coffee at home, you probably have all the ingredients, water and ground coffee. Here we go!
OK, so now you know how to make iced coffee. Let's to a deep dive in to the process.
This is what we call cold brew coffee, we don't actually put ice in the coffee until the end. The fact that the coffee is already cold, hence the name 'cold brewed coffee' , means you can skip the ice if you want. Coffee that is soaked in ground coffee overnight has a smoother taste, I think, than hot brewed does.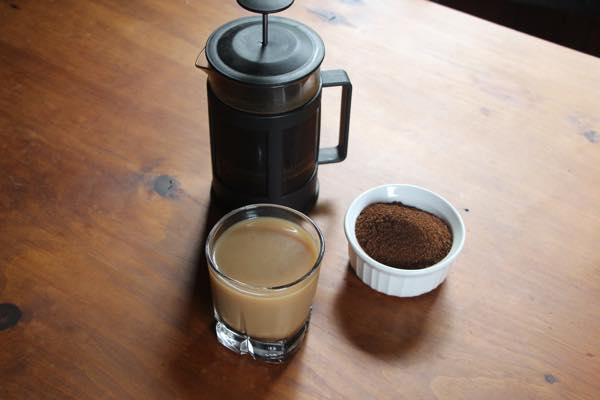 The ideal container to make iced coffee is a french press. (Buy a French Press here) You may be able to find one at a yard sale or perhaps your neighbor has one in their basement, the one they got as a wedding present maybe. Don't tell them what a great tool they have, just ask if you can have it...
The biggest issue with a french press is the glass can break. I don't have any suggestions on avoiding that, other than the obvious. I have found they break most frequently when you are washing them in the sink. Take glass, add soapy water, and gravity, and you see what can happen, right?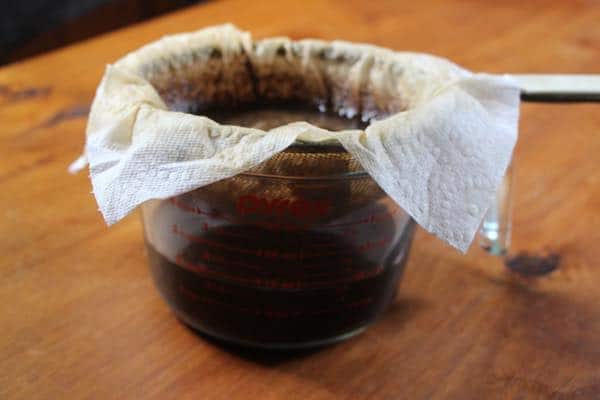 If you don't have a french press, you can still make cold brew coffee. A pitcher of water and some ground coffee works well, and you can strain the coffee through a paper towel to remove the grounds. Not as easy as the press, but I'm all about 'use what you got'.
Easy Iced Coffee Recipe
Prep time:
Cook time:
Total time:
Easy way to make cold brewed coffee at home
Ingredients
1 cup quality ground coffee
4 cups water
Instructions
Put ground coffee into the bottom of a french press.
Add water into french press.
Cover and place in the refrigerator overnight.
Remove from fridge, press down plunger to strain iced coffee from grounds.
Pour into a glass, add milk or sugar or whatever you like.
Want more? Watch all our cooking videos here.