Wondering how to get job in this economy? You've just been downsized, and you're thinking to yourself, how do look for a job? How do I market myself?
I met Rich Gee, executive and business coach, at a great diner for breakfast, and after we had eggs, hash, toast and coffee, we recorded an impromptu GF Radio show about how to look for a job. Rich gives some great suggestions on marketing yourself and how to talk about yourself in the present, not 'what you used to do'.
The diner we met at, The Laurel Diner in Southbury, CT is neat. Michael Stern of RoadFood.com says:
A vintage diner with terrific corned beef hash and even more terrific hash brown potatoes. Dine at the counter and watch the cooks juggle a dozen orders as breakfast perfume fills the air.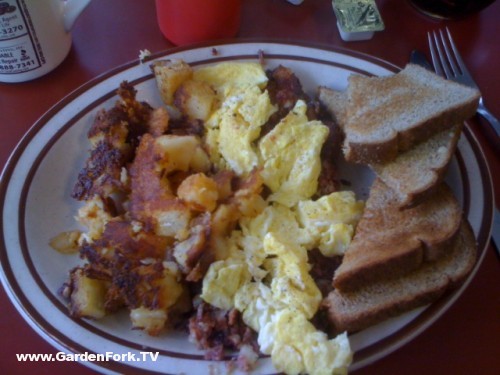 When Rich and I sat down, I knew I was in a New England diner, as kielbalsa was on the menu. I had the hash special and it was good.