My blueberry bushes are the epitome of a weed infested garden. But I want to show you how I restore the weed infested garden bed, with some help from Troy-Bilt. They sponsored this post and provided some fine outdoor power equipment for me to use to restore this blueberry patch.
I neglected my blueberries this year, not sure why, but there's always a ton to do, and the weeds took over. It was time for drastic action to remedy the weed infested garden. Look at the 'before' photo and see for yourself.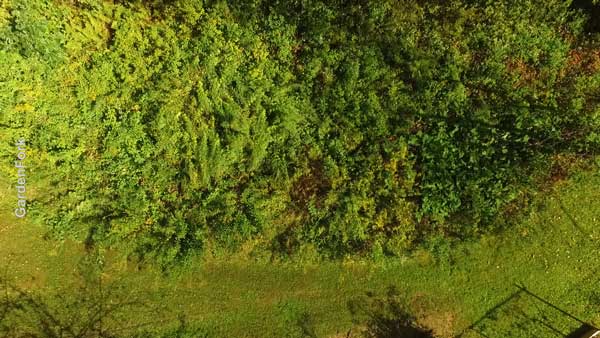 In this overhead drone photo, you can't see the blueberry bushes, but they are there.
So my plan was to clean up the area, make a raised wood bed border, and smother the weeds in the raised bed with cardboard, and lay down wood chips on top of the cardboard for a permanent mulch. The cardboard will break down in to the soil, and the wood chips will keep new weeds at bay.
First I cut down the all the plants that were overwhelming the berries. The brush cutter attachment on the string trimmer worked well for this.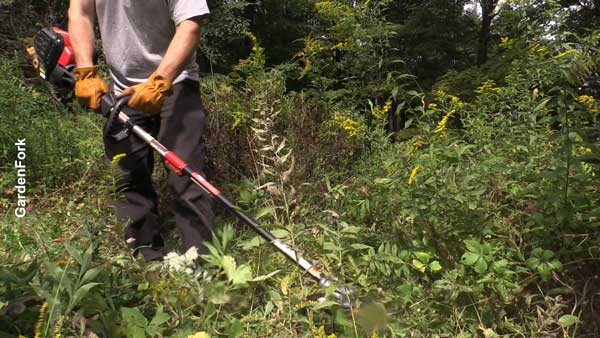 I then outlined what was to be the new raised bed with string and cut a slot for the pressure treated 2x6 lumber to sit in. This area has a slight slope so for the end nearest the woods, the lumber will sit right on the soil.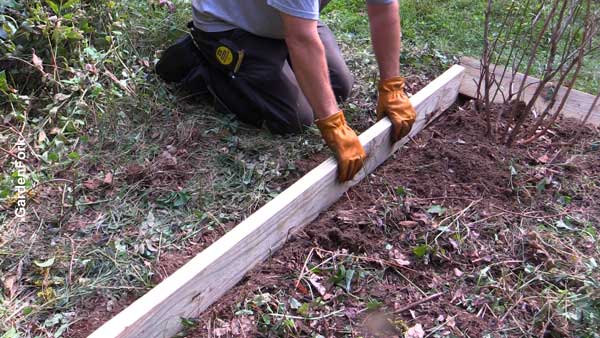 For the long end of the bed, I used a mending plate to connect two pieces of lumber to span the length. And in the corners, used corner brackets. You can find these in the roofing hardware area of a home improvement store.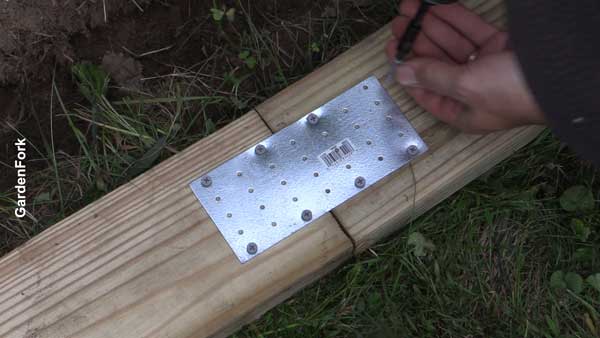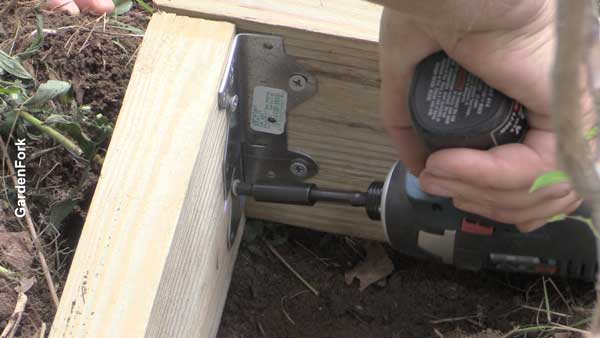 It was nice that the box that our chipper shredder came in was large. Perfect for the layer of weed suppressing cardboard. Be sure to leave room around the plants, keep the cardboard about 4-5" away from the stems.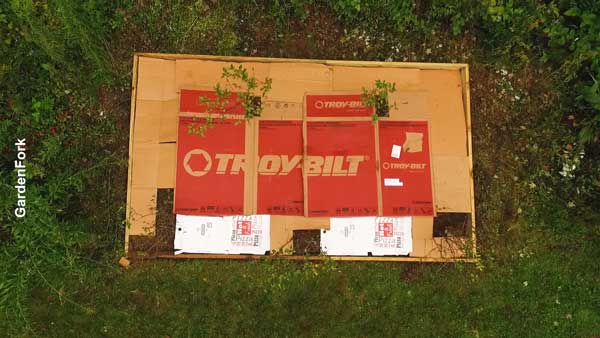 Then came the fun part. I had already dropped a dead apple tree, so I had plenty of material to run through the Troy-Bilt CS 4325 Chipper Shredder.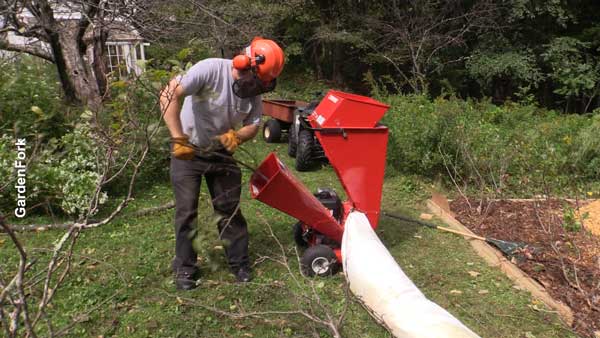 What fun! Nothing like running power equipment and turning brush into useful wood chips. The chipper shredder had no problem with most of the wood we put through it. You have to go slow with bigger branches - it handles up to 3" limbs - especially because this was fresh hardwood, very different than a soft pine.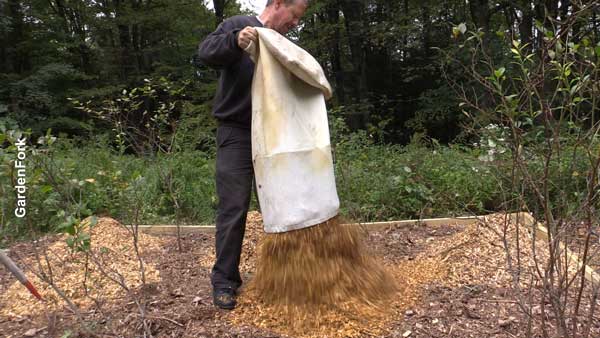 We made A LOT of wood chips. Nice. The bag filled up right quick and we got rid of all the branches from the tree we dropped.