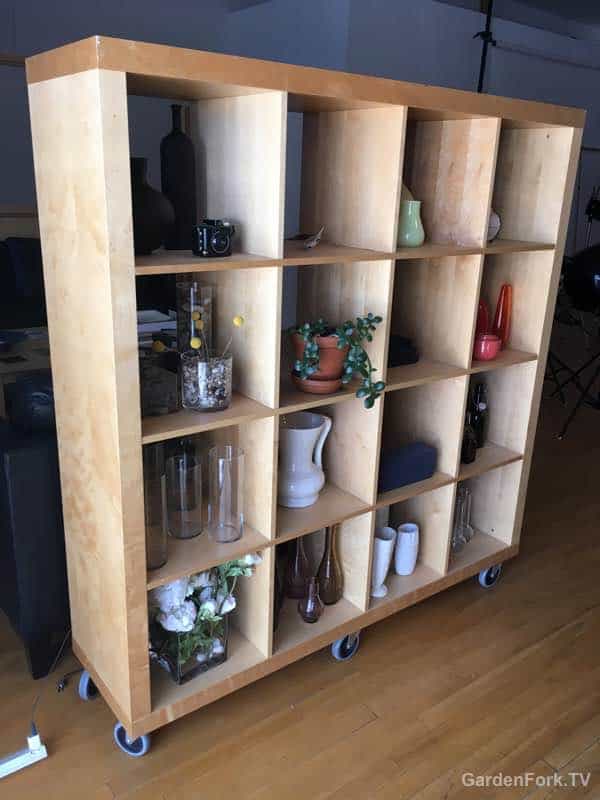 I'm calling this the Kallux Ikea hack, as it turns a shelving unit into so much more. This one is at a friend's photo studio. I've done a few projects with Ikea Kallux or Expedit bookcases, and have put wheels on them to make them in to a rolling shelving unit.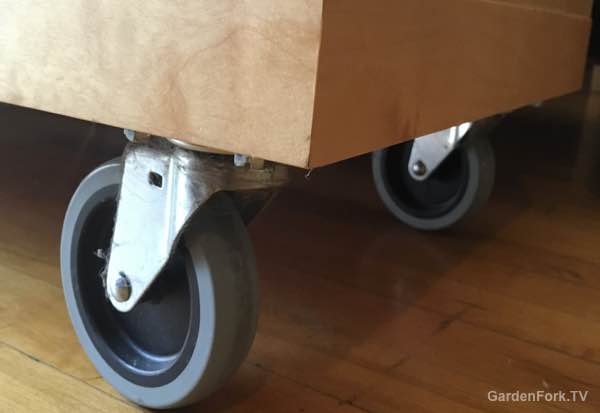 You can buy rolling wheels online here, or get them at the Ikea store. Be sure to get good solid rubber ones, not the cheap kind. And pay attention when securing the wheels into the bottom of the bookcase, the wood is composite. Its best to use carriage bolts, drilling through the bottom board of the unit, just inside the outer wall of the bookcase.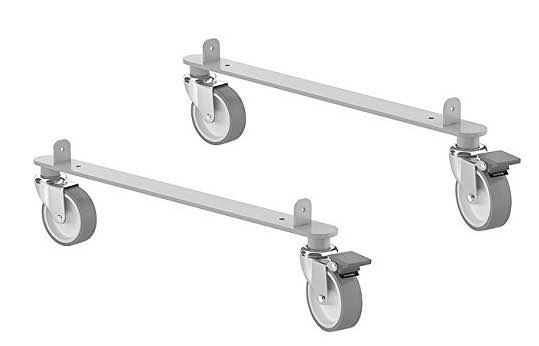 You can also buy these wheel base kits
Either method makes it very easy to do the Kallux Ikea Hack, just a few screws.
Either way, be sure the wheels are secure, and you have a mobile wall unit.
I have also made these shelving units into a solid wall divider. I get some luan type lightweight plywood, and cut it to size. I then polyurethane the plywood with stain that matches the color of the Kallux. Several coats of poly do a good job of making it look more like furniture, FYI.
If you go the room divider route, I would not use drywall or homosote as a backing board on the Kallux, (aka Expedit) its too heavy. Get a thin plywood, with a nice finish if possible.
When applying the plywood to the back of the unit, pay attention to where there center vertical divider is on the shelving, and tack the finished plywood to that divider, as well as the sides, top, bottom.
If you are going just for the wheels, think about what kind of weight the Kallux Ikea Hack is going to be carrying and buy wheels that will support that. Its better to buy a bigger wheel than a small one, plus it will be easier to move around that way.
Check out the Ikea Kitchen Island I made here.
Save