Rick and Eric both have big love for Goya Food products, especially the Pardina Lentils, Canned chickpeas, and the spices. The grocery store near Eric in BKLN has a whole aisle devoted to Goya, and its a beautiful thing.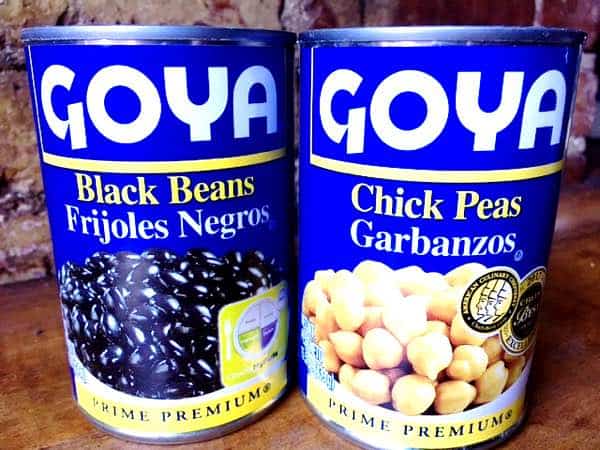 Eric talks about how changes at Amazon are affecting GardenFork. Please do not use a GF link that takes you to the main page of Amazon. You can check out GardenFork's Amazon Shop Page here, on the GF Amazon Page, I have listed a bunch of tools, books, cool stuff that is GardenFork approved.
Making yogurt in the Instant Pot is super fun, how to make yogurt video here. Rick uses the heirloom yogurt starter from Cultures for Health . He also adds in probiotic capsules from the health food store. Kefir is also good for tuning up the biome.
A recent Science VS. podcast talked about obesity and touched on the biome in your gut and how that affects how much people weigh. It seems a lot of weight issues are not what we think, and the biome in your stomach has a lot to do with weight issues, and how come it is hard to lose weight.
Rick got a new Apple Watch for Christmas, and he likes it. Rick finds he looks at this phone a lot less now, he can dictate Notes into the watch, and the world globe showing weather patterns is for the geek in all of us.
More info on how the near field communications chip in new smartphones is a good secure way to pay for things. Rick can talk about this more, and he does on the show, but its sounds like its hard to hack, which is a good thing.
Eric's new cookbook is Deep Run Roots by Vivian Howard. She also produces a show called A Chef's Life you can watch on the PBS app.
GFR listener Kathlean writes in about using acorn flour, we hope to have Kathlean on the show soon.
Rick's new double wall greenhouse has done well, keeping this swiss chard from freezing. Watch The Curtis Stone video we talk about.