Rick and I were talking on the GF Radio podcast about the success of his mini greenhouse, and how using 2 layers of  plastic, separated by some wood supports, had added an insulation layer. I immediately thought of a video I saw on Curtis Stone's YouTube channel about how he uses a double layer of plastic in his very successful market garden operation. Here is the video:
Curtis uses a fan to force air between the two layers of greenhouse plastic, which reduces heat loss through the plastic. Think of it as air as insulation. I think you can do this on a small scale, but the key is to pick a fan that works for your size greenhouse. Here is a good starting point for fans you can connect to your greenhouse plastic.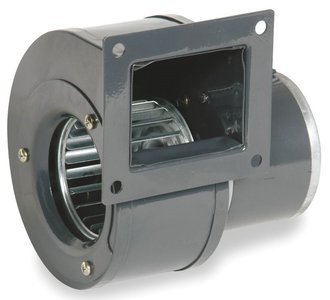 I'm wondering if you have a small greenhouse, could you hook up a bathroom fan you've pulled out of a dumpster? I've got a few from some renovation projects sitting here looking at me. One of them worked really well on the homemade sap evaporator, but we have more to put to use.
I have built several what I call mini-greenhouses, aka hoop houses, to cover our raised beds. And of course, we have videos about all of them here. Considering the size of my raised beds, 4' wide x 12', I'm not sure using a fan to insulate the layers of plastic would be a good use of electricity. Maybe we could go solar with the fan?
I am a big fan of Curtis Stone, and how he shares so much info on his YouTube channel. He also has in-person classes if you are serious about becoming a market gardener. I've learned better methods on how to grow carrots and salad greens from Curtis.
He has turned his yard, and those of a few of his neighbors, into farmland, basically. Gone is the grass and instead there are rows of vegetables. This doesn't go over well with everyone, but I'm all about a smaller lawn.