This is the first mini greenhouse build we did and we learned a lot. We have built several more since, and they are great garden season extenders. I start my salad greens early and can keep kale growing into winter with a PVC mini greenhouse. Watch the how to video:

A few tips on the Mini Greenhouse Build
You can use 3 mil clear plastic from the hardware store.
Buy the most flexible PVC tubing you can find.
Be sure to have plenty of staples for the staple gun.
Use at least one thermal vent.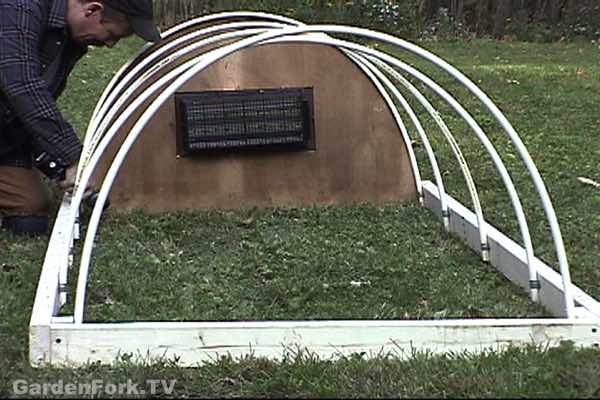 You can get a UV resistant greenhouse plastic, but I don't. My thinking is a tree branch or dog is probably going to crash through the mini greenhouse before the plastic is broken down from sunlight. Be sure to double over the plastic where ever you are stapling it to the frame. Where the plastic wraps over the edge of the plywood end, you can run duct tape or a slit rubber hose over it to reduce the chance of tearing.

There are several kinds of PVC pipe available. Go to your local hardware store and test the different kinds to see which bends well for the size greenhouse you are building. Pick up some pipe holder brackets from the electrical department of the store to hold the PVC to the wood frame.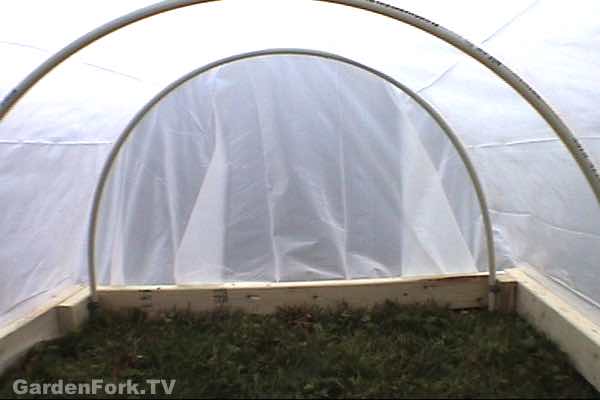 Buy more staples then you think you need. I always run out! Hammer in any staples that don't go in all the way themselves. Fold over the plastic where ever you staple it to reduce tearing.
Thermal vents are key here. The mini greenhouse build can overheat easily. I use at least one vent, if you use two, put one high and one low on opposite ends.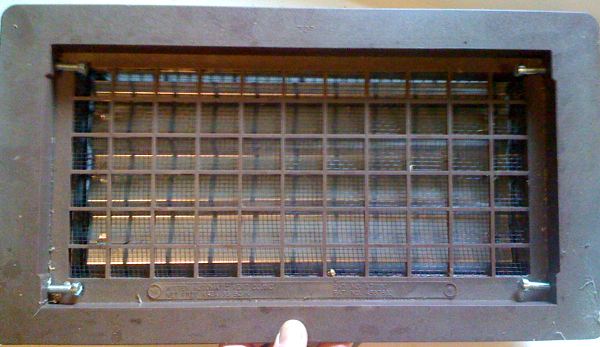 Buy the vent here.
If you are building this to sit on top of a raised bed, make the dimensions slightly smaller than the raised bed size, so the hoop house will drop just inside the borders of the bed, makes it much easier to deal with that way.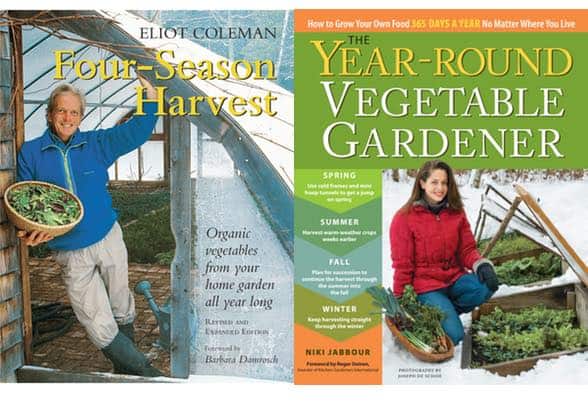 Four-Season Harvest    The Year-Round Vegetable Gardener
Our cold frame hoop house greenhouse is based on those built by Eliot Coleman in his book,  If you follow the procedures outlined by Elliot in his book, you can harvest food all winter. nice. We also learned a bunch from Nikki Jabour's book. (affiliate links)