Craft a pallet Christmas tree in about an hour from start to finish. This wood pallet project all started when my neighbor put a pallet out with the trash, and I grabbed it and brought it into my house. Watch the video to see it all go together:
How To Make A Pallet Christmas Tree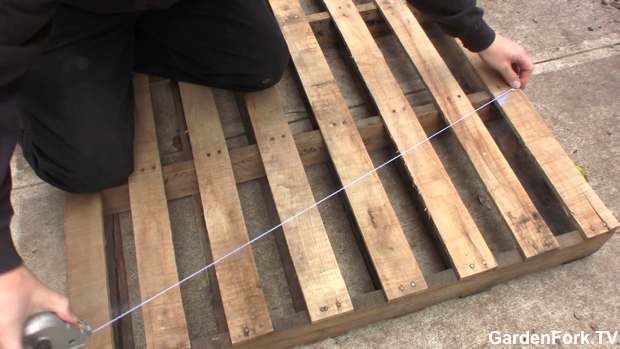 The ideal pallet for this has at least one good side. In other words, the wood slats are in good shape and not splintered. Remember you are only going to use ⅔ of the pallet, so if one side has some issues, that's ok, just use the other side for the pallet Christmas tree. When cutting through the slats, do not cut into the studs, only cut the slats.
Flip the pallet over and cut off all the slats except the last one, the one at the bottom, is left whole to serve as a support.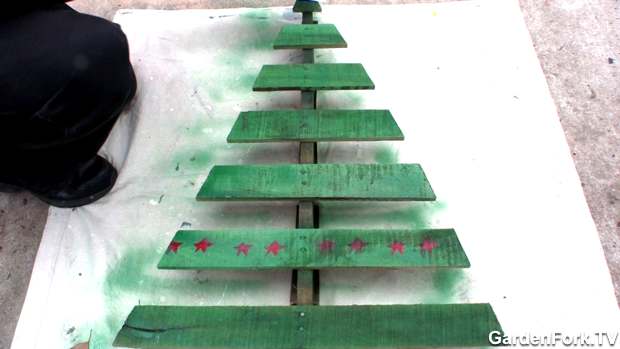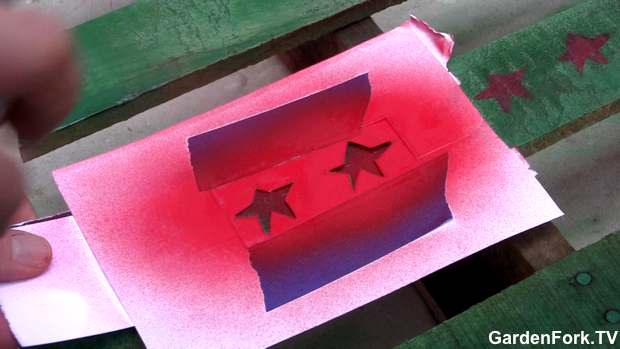 Decide on your color and spray paint the wood. If you want to upgrade this into a super craft project, you can sand the wood slats, prime the wood, and brush on some quality paint. I like the transparent feel to the light coat of green spray paint I applied. Its a matter of taste and patience. And you know how I am with patience. K?
I hand drew some stars on card stock, and then used some paper to make a larger stencil mask to avoid spraying the red paint where I didn't want it.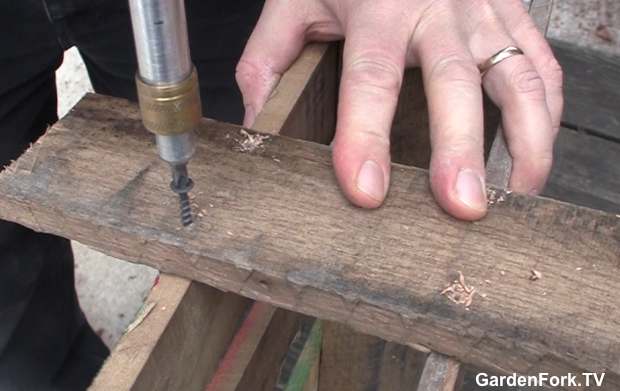 I cut two stabilizers from the scrap wood and screwed these into the bottom of the pallet Christmas tree. This could be improved, I think, but for this holiday season I went with this solution.
One thing to pay attention to is make sure the pallet you use has the letters HT branded somewhere on it. This means heat treated for insects, so its safe to use for projects. More info on pallet safety from our friends at Root Simple here.