After watching our brick oven pizza video, John in Arizona sent us these photos of his DIY brick oven. Much like our brick oven design, it uses brick and angle iron. I forgot to ask John where he got his angle iron from. I like that the brick oven fits nicely right next to his propane grill, right off the patio, all set for cooking.
"My wife and I love your show. We put this together and wanted you and your wife to see it"
Cool! This is the second set of pictures I've got from a viewer. A big thank you to John for sending these. love it. See the link at the bottom of this post for links to other pizza and bread oven photos.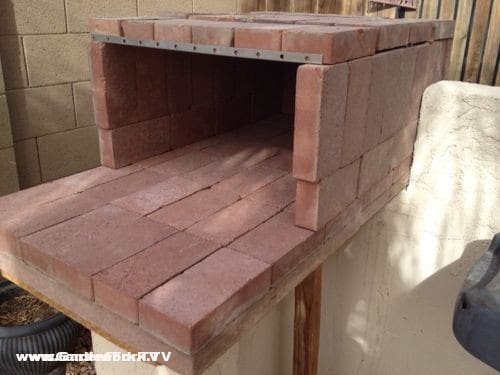 John tried out his oven with a pizza stone, and I've talked with a few people who have tried this method, its much better to just slide the pizza right onto the hot bricks. The bricks are about 700F, so its pretty sterile. And bricks are made out of clay, which is what pottery is made out of, so i'm thinking its pretty safe to do.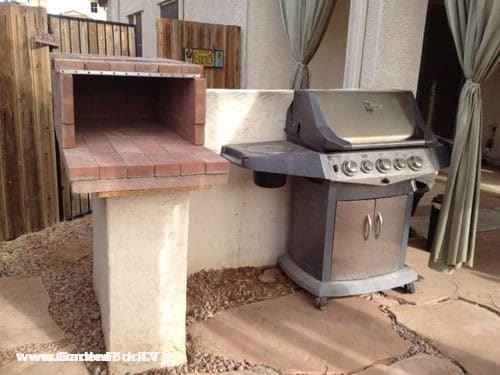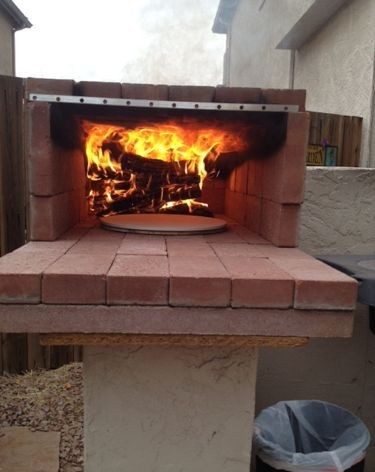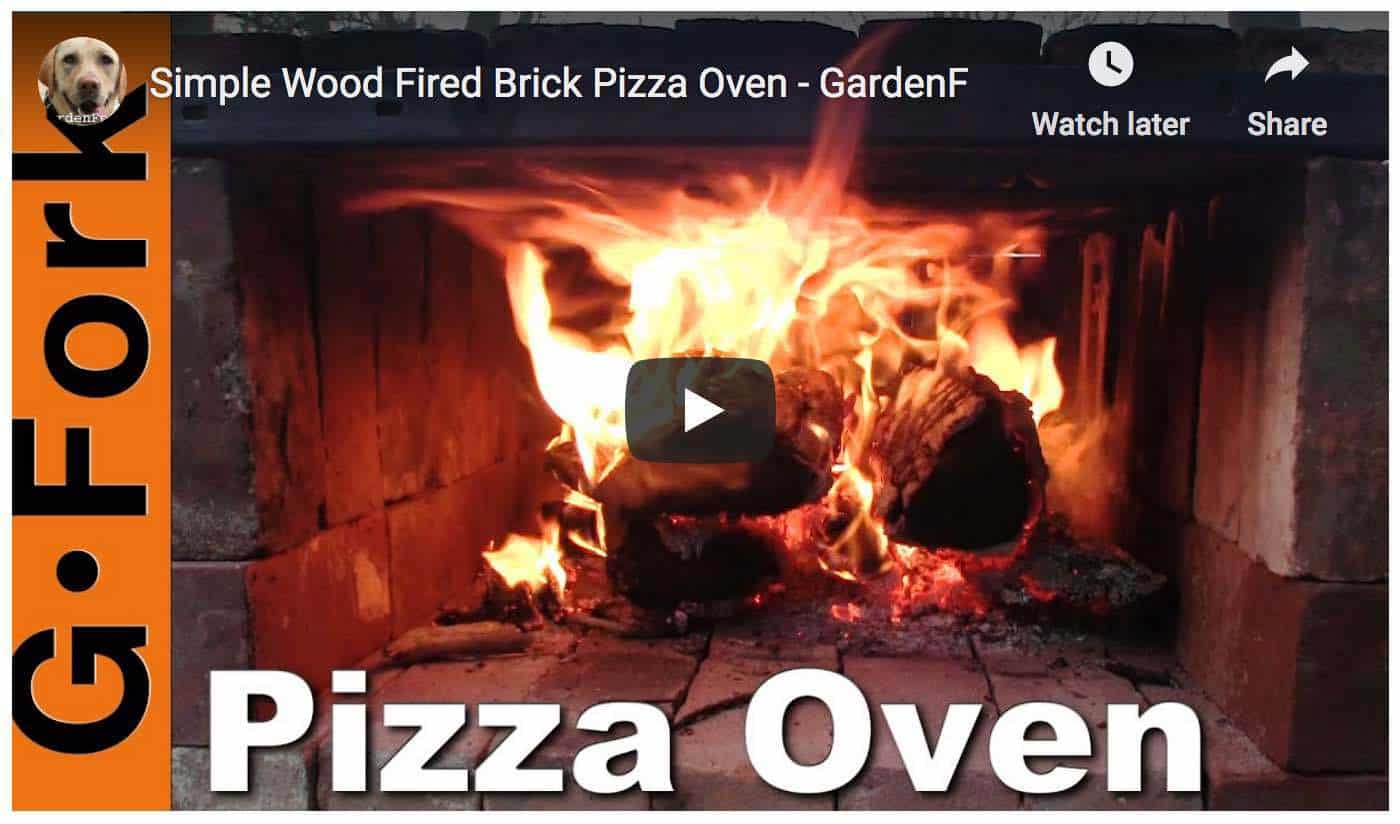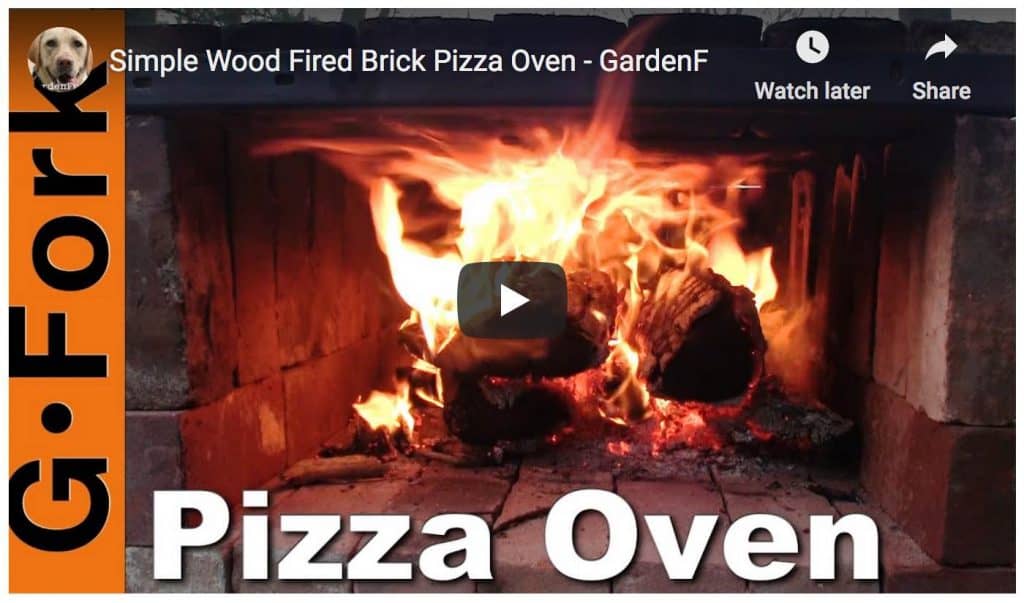 More Pizza Oven Plan Photos Here
Love that roaring fire in the photo there, and the pizzas have a smokey hint to them when using wood. Do you have a backyard oven? send us photos or a link to your site, thanks!