Rick joins Eric to talk about new stuff. First off is Eric's favorite weather website, WeatherUnderground.com . Eric's personal weather station is connected to the Weather Underground site, where you can get hyper-local weather data and nice radar.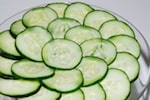 New podcasts Eric has been listening to lately while repairing plaster and drywall. Eric recently found The History Chicks http://thehistorychicks.com/ , two women talking about women in history. Its a well researched show, the hosts clearly know what they are talking about, and have an interest in sharing history.
New Tech City http://www.wnyc.org/shows/newtechcity/ is produced by WNYC in NYC, its a technology show but it isn't a super geek nerd type of thing. Recent shows have been about getting teen girls involved in technology and a startup vs. the postal service.
Rick likes the You Are Not So Smart podcast http://youarenotsosmart.com/ which explores self delusion.
Rick drops in some constitutional history and talking for free on a podcast.
Eric has been watching the PBS documentary series Carrier, a 10 part series on life on the USS Nimitz http://www.pbs.org/weta/carrier/
Rick gives his secret recipe for the best way to cook okra, and its clear he likes his okra. And we find that Rick thinks cucumbers are useless.
We touch on the new GardenFork videos,
Grilled Pineapple: Noreen of Noreen's Kitchen - Youtube channel here - notes that you do not have to cut out the core when grilling pineapple, it cooks nicely. http://www.gardenfork.tv/grilled-pineapple-gf-video
A new GF raised bed video using dimensional lumber.