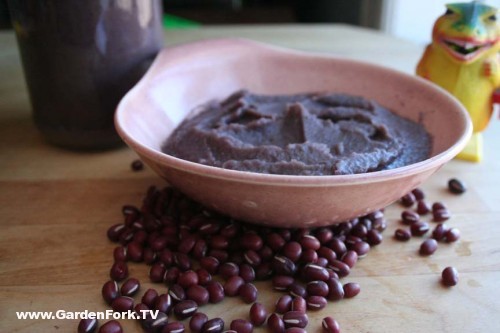 Azuki, a small dark red bean, is the second largest Asian crop next to soybean. It's the main ingredient in sweet Red Bean paste. Red bean paste and candied Red Bean are sold in Asian markets all year round, but usually they're used in fall harvest desserts as pastry filling (Chinese moon cakes), light snacks (Japanese zenzai and anko), and sweet soups (Korean patjuk). This highly prized confection can be coarse or smooth. It has a taste similar to chestnut puree and pine nuts and is as smooth as pumpkin filling. It's easy to make... and even easier with a blender. This recipe makes 4 cups.
You'll need:
a large pot with lid for soaking and boiling
a blender
a large mixing bowl
a large colander
2 cups of dried azuki beans
lots of water
¾ cup sugar
1tbsp salt
1 teaspoon powdered ginger
four drop of vanilla
½ cup unsalted butter (optional)
Soak Your Beans
As with most beans, azuki must be soaked and rinsed. In a large pot add beans and enough water to cover up to 2" above the beans. Cover and soak overnight in a cool place (the fridge). Soaking overnight conditions the beans for boiling. Next day, drain and rinse beans until the water runs clear, then soak them again in clean water for another 6 hours at room temperature. Be sure to add enough water as before.

Boil 'Em
Place the covered pot on hight heat until it boils, then lower the heat to medium and cook until the beans are very soft — roughly 2 hours. Add more water to the pot if the needed and stir every 20 minutes. When they are done, the skins should separate from the beans and they should mash easily with a wooden spoon. Check by crushing them on a cutting board. Be sure to rinse the pot clean, you'll be using it again.
Puree
Drain the beans and reserve the hot liquid. In a blender add 1 ½ cups of beans and enough of the reserved liquid water to cover 1" above the beans. Set to puree and blend until smooth. Pour half the batch back into the clean pot. Add another cup of beans to the blender and puree, add more of the reserved liquid if needed. Repeat until the entire batch is blended.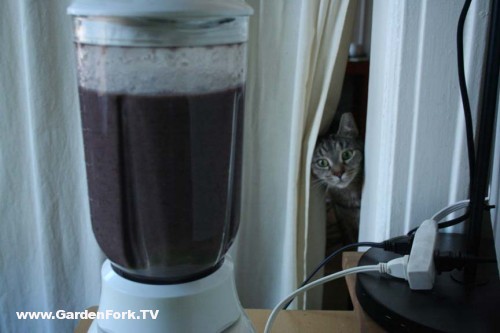 Simmer Down
Set the heat to medium, add sugar, salt, ginger, and vanilla to the pureed beans and stir constantly to prevent burning. Simmer and stir until it is reduced to the consistency of thick fudge. Pour the finished bean paste into a mixing bowl and allow it to cool. It should have a deep purple-red color. For a velvet smooth texture add unsalted butter and mix well before it cools down completely. Store away into sealed jars and keep refrigerated.
Foot note: Although butter is not a traditional ingredient, my grandmother would add refined lard to preserved red beans and Red bean Paste. It gave these preserves an incredibly smooth texture and a deep red color. In this age of chocolate covered bacon and rendered duck fat spreads this is not so far-fetched. If can find a quality refined leaf-lard, use this instead.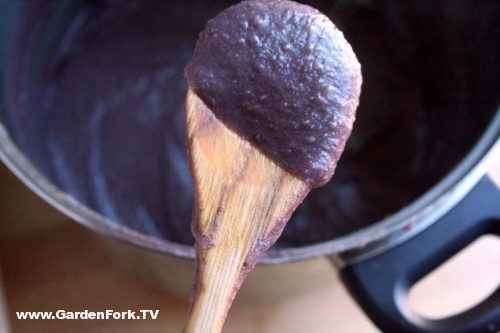 You can keep red bean paste refrigerated for up to two months, but it's best when used fresh. Use it as a sweet spread on pancakes or as a pastry filling. I like it with cream cheese on a toasted bagel at breakfast. If you make your own ice cream try this as a new flavor.