I'll be posting a more thorough how to season cast iron series here soon, with more photos and information, but I wanted to get these up on the site for you all. And the last video in this list here is our excellent cast iron cornbread, check it out.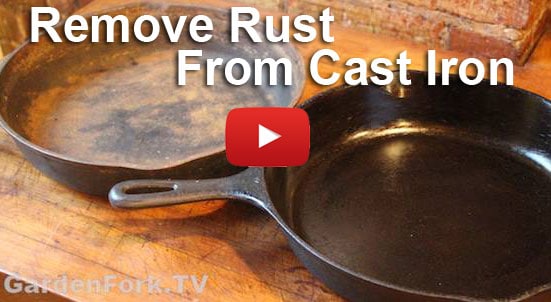 Watch our how to remove rust from cast iron video here.
Watch our Cast Iron Cornbread Recipe Video here.