The Squash Vine Borer eating the squash, pumpkin, zucchini plants? Get rid of the squash borer with this method. If you have squash borer damage on your squash, pumpkins, zucchini plants, here's how we treat our squash plants.
The moth of the squash vine borer lays it eggs next to the young squash plants, and the larvae then enter the plant by chewing a hole. If you see what looks like orange sawdust and a hole in  your plant, you have borers. Not good, but if you are careful and use our borer removal method, you can still grow some great squash!
The moth that lays the vine borer eggs is a weird looking one, it looks like a cross between a moth and a ninja warrior. It has red and gray markings, here are some photos of the moth.
There are other squash vine borer treatments, methods, ways of prevention, we cover a few of them here: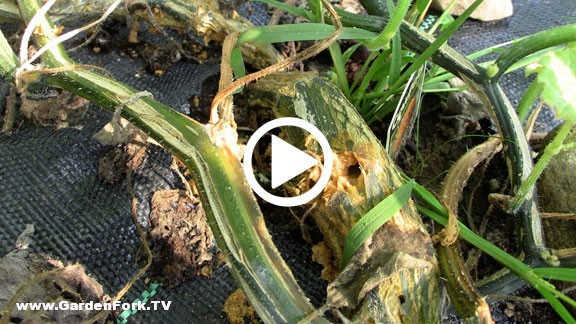 Squash Vine Borer Prevention and Treatment method #1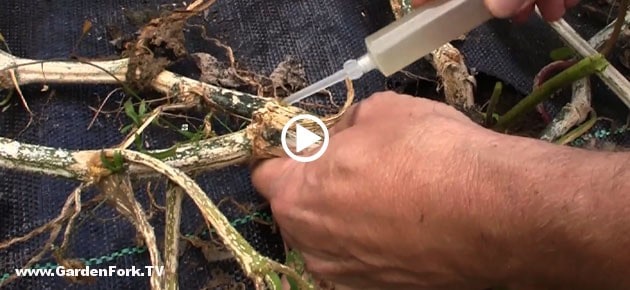 Squash Vine Borer Treatment #3 using Bt
Don't Give Up!
Despite these squash vines looking dead, you can still get some good squash out of them, so go ahead and try. It also helps to reduce the population of squash moths. From what I've read, Butternut Squash are less susceptible to the borer, and summer squash like zucchini are more susceptible. I remember as a kid seeing our zucchini die every year and the presence of that orange sawdust stuff.

Check out our Squash Recipes Here
How do you control squash vine borers? Any successful treatment you've used? Please let us know below: