After making boiling sap with out steam table pan maple syrup evaporator for 2 seasons now, I have a few thoughts on improvements. The build videos for our homemade maple syrup evaporator are here. Watch the update video below:
How To Improve the Steam Table Pan Maple Syrup Evaporator
I'm not sure why I connected the chimney stack about 6" below the top of the cabinet. But I think the air flow might improve if the smoke exited higher up, in addition, the hot air would wrap around the back pan more. Also, consider a higher chimney pipe, it will cut down on the smoke the downdrafts on top of you.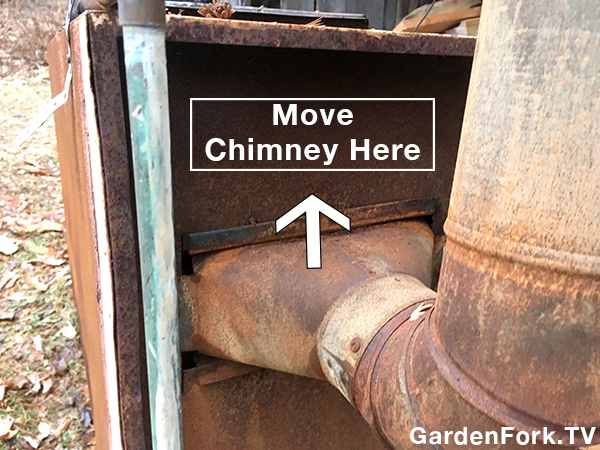 For the turbo fan, which really womps up the fire, consider connecting it just below the fire door. I plan on adding a dimmer switch in the power cord, since controlling the fan speed is important. You can find bathroom fans at tag sales or in your neighbor's garage.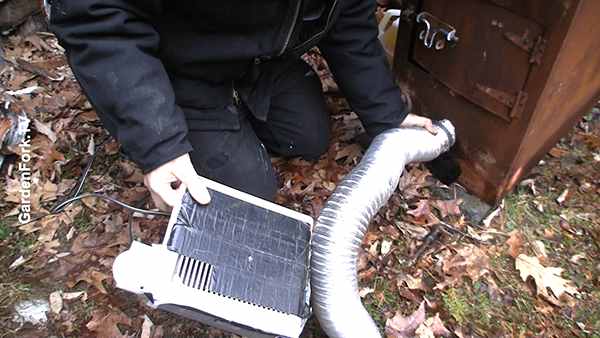 For most 4 drawer letter sized file cabinet, two regular sized trays fit, but there will be space. As a result,  that gap needs to be filled in with a scrap piece of metal or a small food tray. Put this small space above the fire door, and move the pans closer to the chimney. Because your fire is moving toward the chimney, the hottest part of the fire is on that end.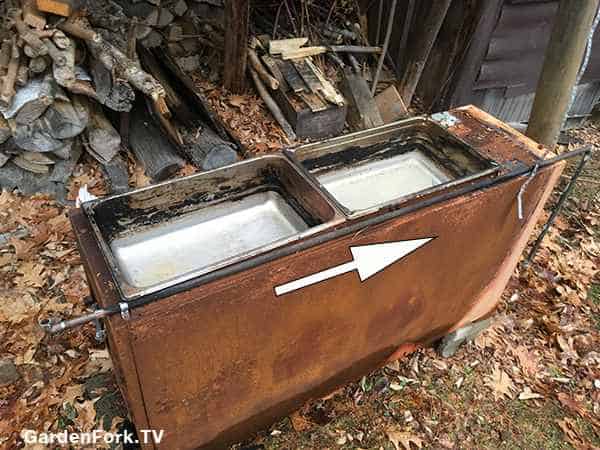 I found that putting the fire grate about 10-12" below the steam table pans worked for me. It depends on the kind of fuel you are burning, consequently, adjust yours to the size of the wood. We burn pallets, which slide uncut into this evaporator.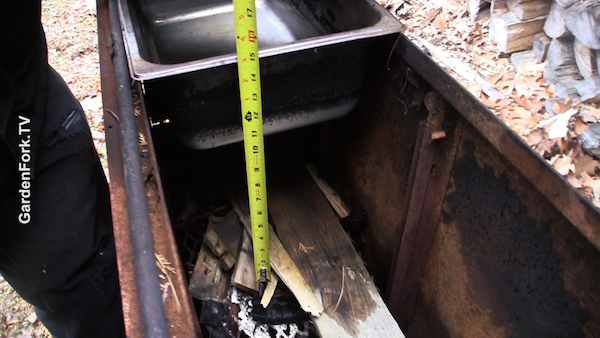 This homemade maple syrup evaporator gets really hot, so be careful when standing near it. For our next evaporator build, I may line the sides with firebrick.
If you are thinking about buying a real evaporator pan, read our post here.