You can build this DIY Pendant Lamp with parts you buy online. Put them together and you save a bunch of money. Watch our video and read on:

Build A DIY Pendant Lamp, what you need
Shade in the color of your choice
Light Socket and related hardware
Clamp to attach socket to shade
Cord of your choice
There's all sorts of choices when picking the pendant lamp shade, however, keep in mind the decor of the surroundings.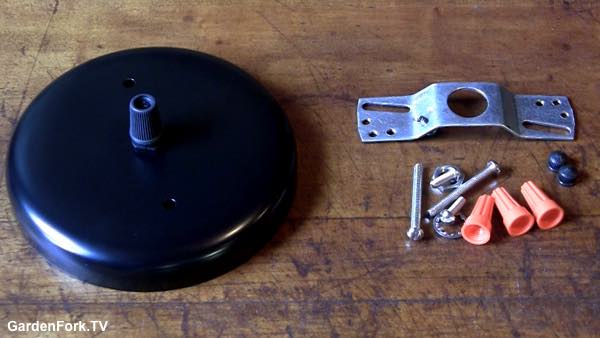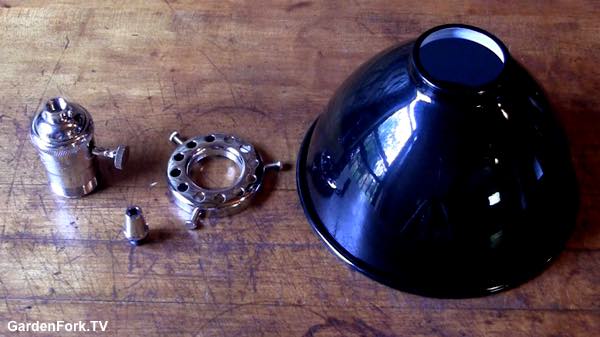 You can buy the parts from suppliers on Ebay or Amazon. I will list out the main parts you need, add to them what styles you like. If this lamp is in a bathroom or kitchen, use 3 wire cord, because it needs to be grounded. Be sure the power is off when attaching this to an electrical ceiling box.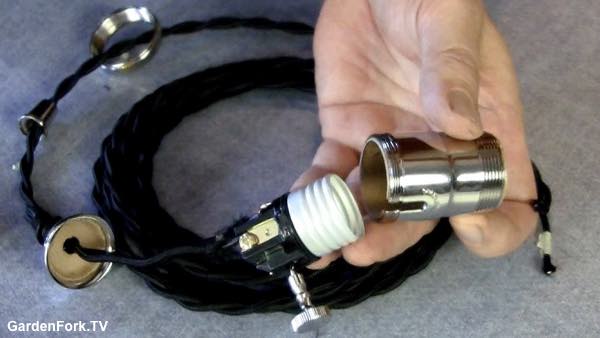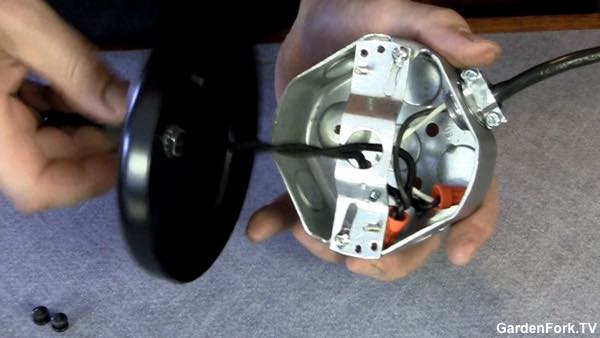 I found that sharp wire cutters, a utility knife, and multi-tool screwdriver were key here. The antique style lamp cord can be trick to cut cleaning, because it is cloth wrapped. Order more cord than you think you need and take your time cutting it.
Also, something to consider is whether the lamp switch will be on a wall or on the socket above the shade. I ordered a socket with a switch built in, but it ends up we wired this to a switch on the wall. one thing to consider in your project. In addition, a third alternative is to hang the lamp from a screw eye and have it plug into a wall outlet. This method is the simplest way to build a DIY pendant lamp, however, you have a cord coming down the wall.
Threaded light socket
Threaded shade fitter
Threaded strain relieve for socket and canopy
Cloth covered wire
Ceiling canopy or electrical plug
Hardware mounting kit for ceiling canopy