My friend picked up a stovetop panini press, so we had to make some sandwiches with it. Super analog, and a great tool for campfire cooking. The brand name is Toas-tite, you could also call this a stovetop sandwich press. I call it a lot of fun.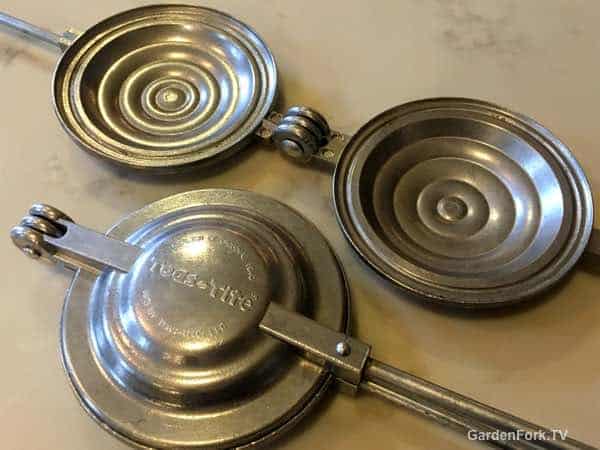 We cooked up a mix of ground beef and chorizo with onion and tomato. Grated cheddar goes over the mix. Sliced buttered bread goes on the press, then the filling, then the second piece of buttered bread.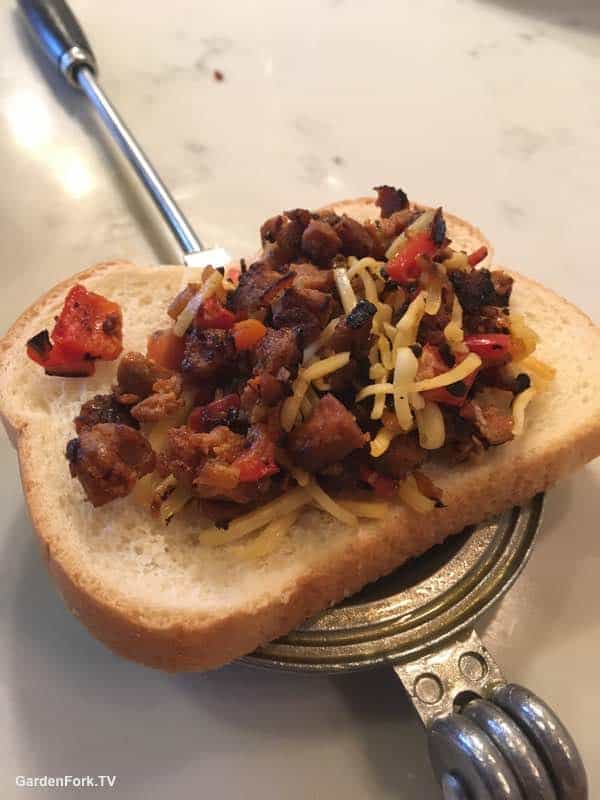 We cut off the ends of the bread that stuck out, they were a good appetizer for what was to come. We didn't preheat the stovetop panini press, we just filled it up and laid it on top of a burner. The press is lighweight, easy to move around. Started on high heat then dialed it down to low after the press heated up.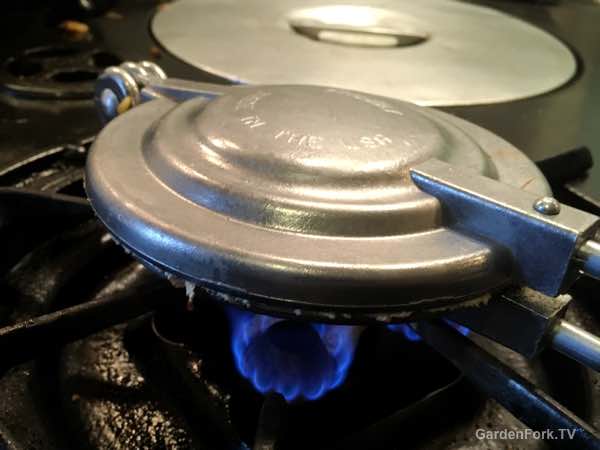 We had two of the rigs going, which worked for the two of us. You might want to make these ahead of time if you want to feed more people. One can open the press to see how the toasting is going along, though after a while you get a feel for it. The ingredients do not seep out of the sides, at least ours didn't. I imagine if you had a mixture with too much liquid or cheese it is possible it would leak.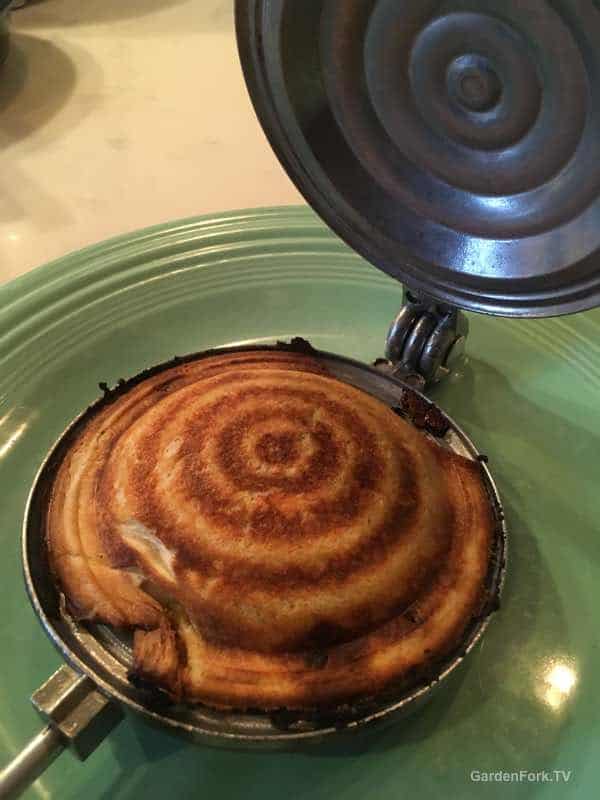 But wow how much fun is this! Crunchy bread with savory meat filling. You could certainly go all vegetable as well, a curry would be good. What this works really well with is leftovers. Think brisket or pulled pork.
You can purchase the Stovetop Panini Press here, its also called a hot pocket sandwich maker or stovetop sandwich press. I also saw on Amazon a cast iron sandwich press that uses the whole slice of bread, which makes sense to me.
I've also seen it called a hobo press, watch Cheryl of Flannel Acres make lasagna in one!
Save
Save
Save