Wade from up north asked if we could help with this strawberry pest identification, so I am posting his email to us below, along with some photos.
________
Last summer we decided our hoop houses in the middle of the yard were unsightly, and just not performing that well. We tore them out and built a single (building a second next week) 3x8' box on the north fence. I transplanted 6 sad little strawberry plants and had low expectations. All summer they thrived and shot off as many runners as they could. About 20 plants were well established and still bearing in late fall.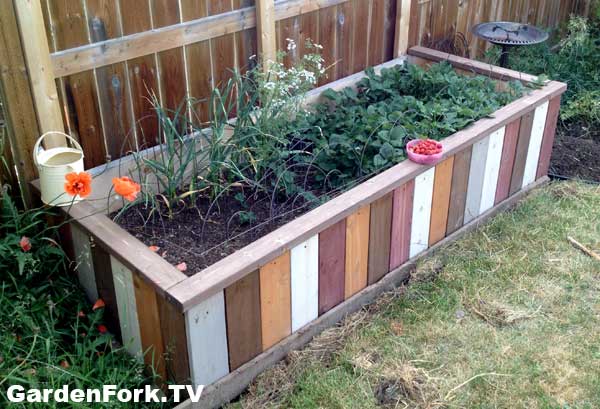 We had a very mild winter and early spring. The little strawberries kept trying to poke up through the snow in February!
I picked my first ripe berry Jun 2nd (last frost by almanac is 25 May) and now I have to go out and pick 3 cups of strawberries every other night! This is starting to feel like work! 😉
I've started to notice some berries are chewed on and caught this little guy in the act. Can you identify him, and is there anything I can do other than hose down my delicious strawberries with pesticide (this is not an option). I had chicken wire over the box to keep the birds out, but have now removed it in hopes they'd rather eat bugs than berries.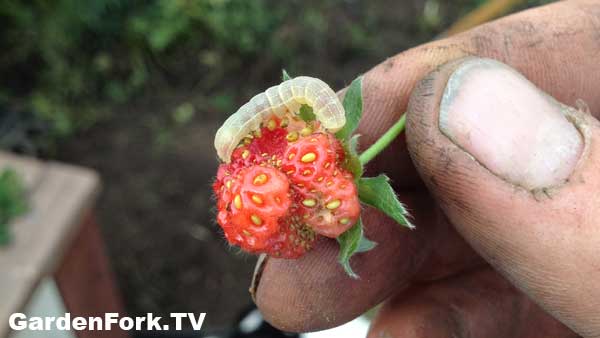 _______
Any ideas on the strawberry pest identification? At first glance, I do not recognize this caterpillar, but it clearly has a taste for strawberries. Let's hear your thoughts in the comments below: