After using the Flex system all summer, here is our Troy Bilt Flex review video. We used the lawnmower and pressure washer attachments with the Flex power base around the house, here's our take on it.
Note: This is a Sponsored Post sponsored. Troy Bilt sent me the Flex and compensated me for my time, but all opinions are my own
The GardenFork Troy Bilt Flex Review
I like the Troy Bilt Flex concept of one engine that connects to multiple pieces of outdoor power equipment. Its much easier to maintain one engine than 4 or 5 of them every year.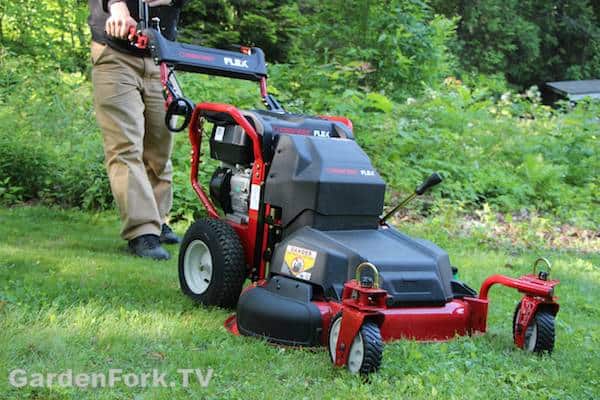 The power base has a 208cc engine with ample power to run everything that attaches to it. I like that the engine has an oil dipstick and an easy oil drain plug, plus a solid gas cap. The wheels are air filled knobby tires and the power base is self propelled. The handles fold back onto the unit for space saving storage, a nice feature.
The lawn mower has a 28" wide deck, which is 8" wider than most walk behind mowers. The front wheels are solid and can be set to free wheel or lock straight for when you are mowing on inclines. Two blades under the deck work nicely. I used the deck in mulching mode, but you can set it for side discharge or you can order a grass collection bag for it.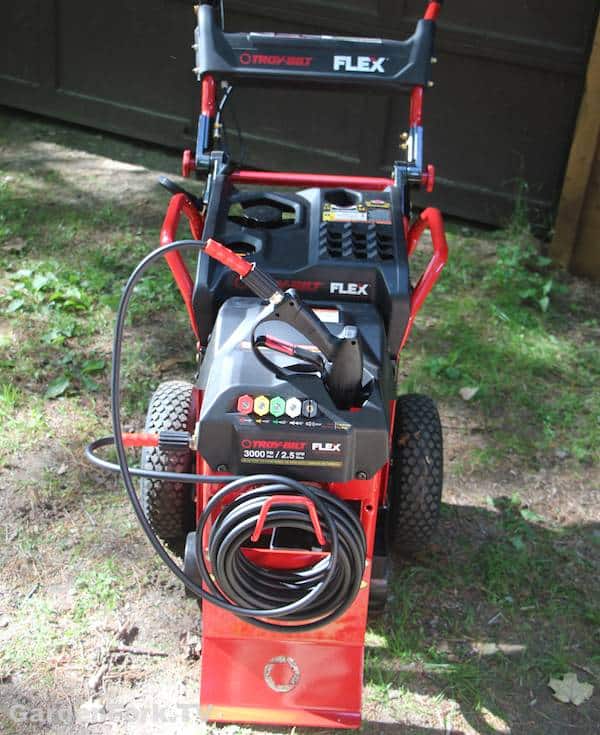 The pressure washer is quite nice, it will do everything I will ever need a pressure washer to do. It has 5 quick connect nozzles and can generate 3,000 psi of power. You can attach a hose to the pump for cleaning solution injection. I really like that it has a 40' hose on it. I need to wash the clapboard on our 2 story house, and I don't have to buy an additional length of hose to reach the 2nd story. This will come in handy if you are washing down large equipment.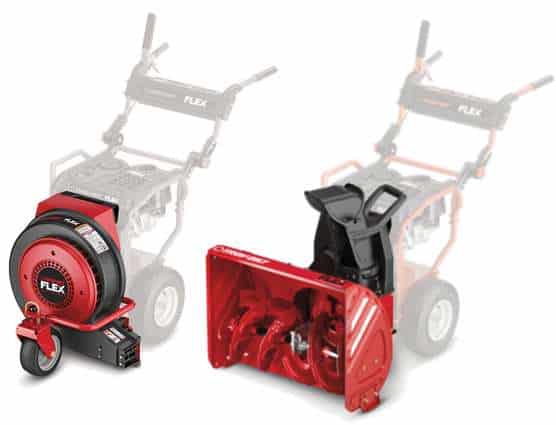 The Troy Bilt Flex also has a snowblower and leaf blower attachments that we did not test. I don't blow our leaves, and it being summer, well, no snow.