Learn how to build a raised garden bed in this video we made while building some for our own vegetable garden. This isn't rocket science, not hard to do at all. Watch the video and start building.
Steps To Build A Raised Garden Bed
Figure out the size of the bed.
Purchase the lumber and hardware.
Assemble the bed.
Add soil and plant.
I like to build 4' wide raised beds. The width is good for me, I can reach across the bed from either side. Plus, this width is great if you use floating row fabric or plastic mulch. You can cut the fabric to one width for all your beds. The mini greenhouse I built drops right on top of these beds. So yeah, I like this width.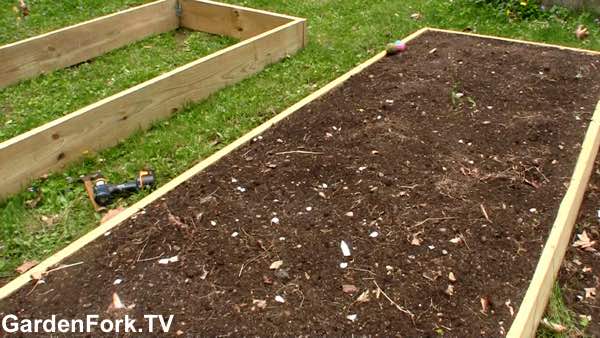 For brackets to attach the sides of the bed, I use whatever I have. Shelf brackets, angle brackets, or the metal brackets you use for roof trusses, use what you got. They will all work and last longer than the wood itself.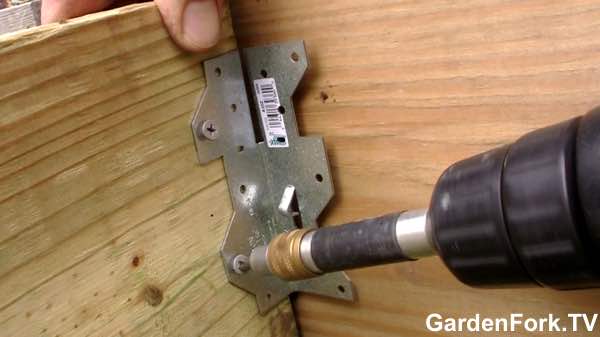 Position the lumber where you want the bed to be, and build it in place. Don't worry about making the bed super level. You can shovel out high spots, and some dirt will come out the bottom of the bed to fill in low spots.
After you are happy with the placement and assembly, drive in some pipes or rebar or metal stakes in the middle of each long board and secure with metal banding. This keeps the sides of the bed from warping out. You could use wood stakes, but I wouldn't, it wont hold as well.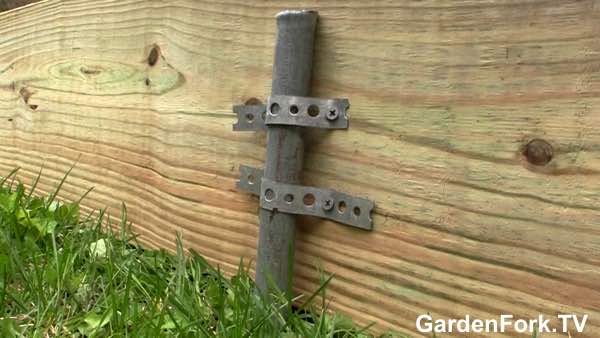 What kind of soil do I fill the raised bed with? I'm a big fan of the lasagna gardening method of filling up raised beds. Again its some of the 'use what you got' thing here, but assemble a mess of cardboard, straw, compost, soil. Watch this video.

If you don't want to do the lasagna method, don't use pure top soil, see if someone nearby sells a garden soil, its needs to have a mix of materials, not straight topsoil. Let me know your comments or questions below.