Foraging for wild plants starts in your backyard with foraging for daylilies. These edible plants in the yard are an edible wild food. Today we talk about foraging the young shoots of the common Daylily, which are edible and great in salads. Daylilies are a non-native, and can be an edible invasive plant, especially the common orange daylily, which grows throughout the eastern U.S.

Harvest the young shoots of the daylily for one of the first foraged meals of the spring season. The plants leaves will grow back, just be sure not to whack too many of them if you want them to grow again. If you find the invasive plants in a natural area, like a forest or meadow, its ok to harvest with abandon, in my book. Daylilies belong in your yard, not natural areas. Here is some information on the invasive kinds of daylilies from the National Park Service.
You can eat other parts of the daylily, but for this foraging video, we will focus on the young leaves. We'll talk about harvesting other daylily parts in upcoming videos.
On a tangent, there has been talk of terminology, and that we should not be forarging, but instead wildcrafting. Wildcrafting is fun word, it brings up all sorts of imagery in your head when you say it.
Also there are issues of what and how much of something one should harvest when foraging. On foraging for daylilies, I believe its OK to harvest what you want, as long as its in your yard or you have permission to be where you are, as these are non-native plants in the U.S.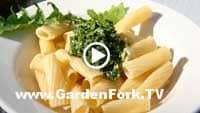 Watch All Our Foraging Videos Here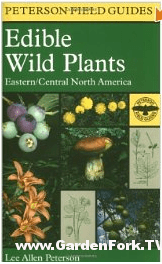 Buy Foraging Books on Amazon Here


Buy Foraging Books on IndieBound