Daniel watched our Brick Pizza Oven Plans video and built his own. He calls it a Wood Fired Oven, aka wood fired pizza oven.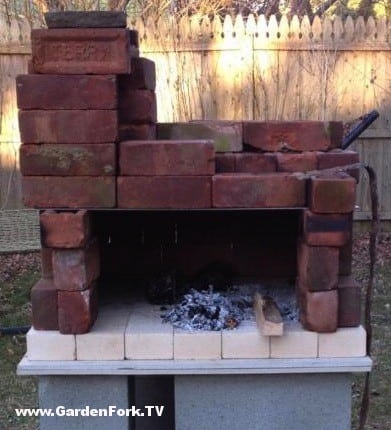 He tell us a bit about it:
I have constructed a dry stacked wood oven similar to [GardenFork's} I purchased the cement blocks for the base and the cement board for the sub floor at home depot. After leveling the land, I created a surface onto which I placed the fire brick floor of the oven. These were also newly purchased. From there I built up the oven itself from used clay bricks. The roof is supported by angle iron pieces. I constructed a short chimney from bricks.
My first pizzas were not at all perfect but there is still a lot to learn about maximizing this oven and of course, being that it is kind of rough, to say the least, it may never be able to match the results of a commercially produced wood fired oven. But for those who want to experience a wood fired oven without the commitment of dollars or creating a permanent structure, this might be the way to go. So far, I love it! Dan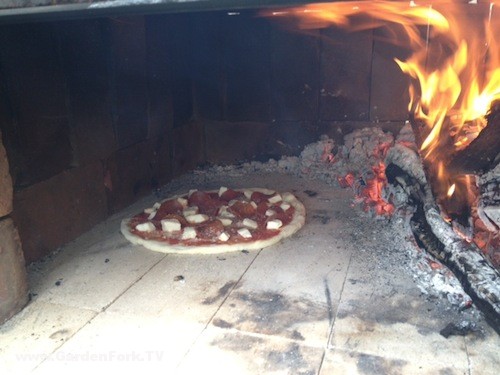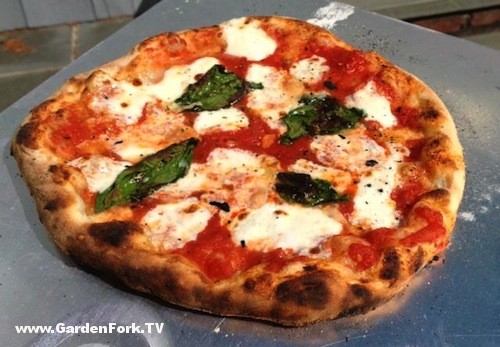 I love how Daniel took the brick pizza oven plan we did, and made it his own. The cement blocks make a great base, its clear that pizza oven isn't going anywhere. He also doubled up the brick walls and roof, so the oven would have more mass and hold more heat. If you have more brick, use it, I say.
Daniel originally posted these photos on http://www.pizzamaking.com/, neat forum if you are into pizza making big time.
Watch our how to build a pizza oven video here: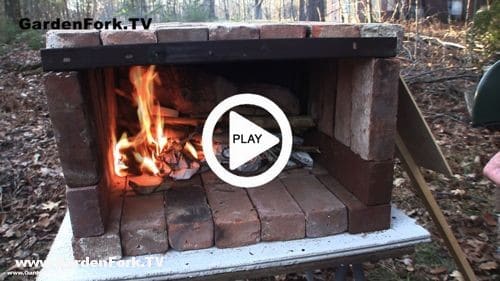 Have you built a pizza oven? Have Comments or Questions? please post them below: