Dehydrating apples is a great way to preserve food into winter. To us, dehydrated apples are like candy, so they get eaten faster than I'd like. The whole idea being to have some apples in the middle of winter. Watch this video on dehydrating apples and then read on for more information on the dehydrator we use.

Dehydrating apples, what we use:
We use a simple forced air dryer, its not the fanciest dehydrator, but its affordable and works for us.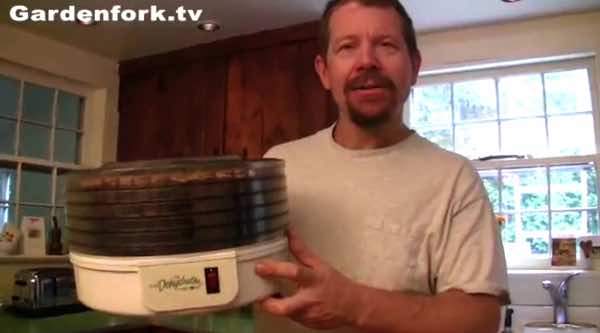 This is a forced air dehydrator, its a pretty simple design, hot air is circulated around the trays. The model we have is no longer available, but Nesco makes several models that are similar, shop Amazon for food dehydrators here. I have found it helpful to rotate the trays halfway through the drying process, the newer models may not require this step. We don't spray the trays with any oil, the dehydrated apple slices don't stick when they are dry.

Slicing the apples is a ton of fun with this apple corer-slicer rig we got as a present one year. What fun. This is a very handy device to have if you want to dehydrate apples, saves a bunch of time. Shop for apple peeler - corer on Amazon here.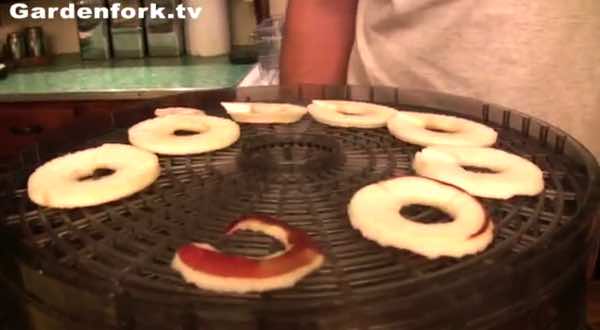 You can also make sun dried apple slices with a solar dehydrator. This is pretty simple, use some twine or fishing line and put the apples in a very sunny place. The hard part is keeping bugs from landing on the fruit while it dries. You may be able to fashion some sort of mesh or window screen system to keep the bugs off the apples while they dry.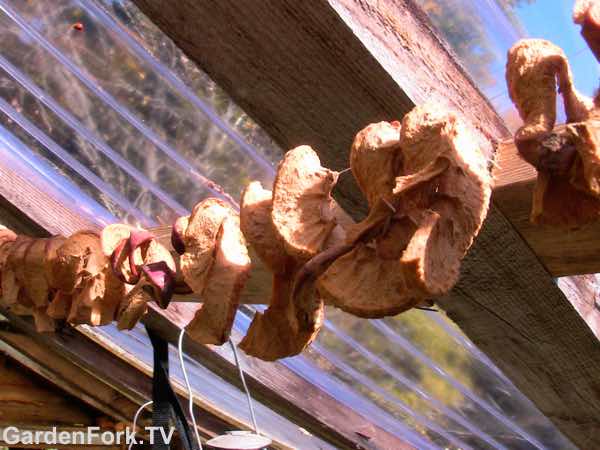 Do you have any thoughts on what is a good food dehydrator? or any tips on using one? Please let me know in the comments below. thx!