I often get asked, "Does it make any difference if the water supply line is hooked up to cold water line rather than hot?" To understand this fully, first watch this video on how to install a dishwasher.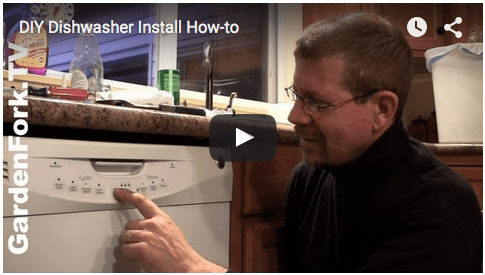 If you have to pull out the old machine, watch this video on how to remove a dishwasher.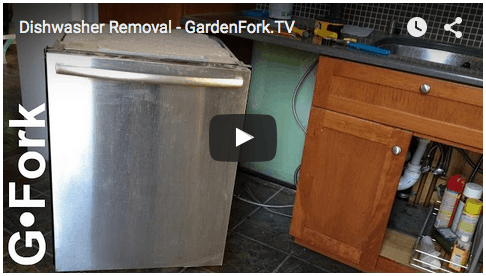 Are you not sure which water pipe you hooked up the dishwasher to? Or are we just figuring out which water valve we need to connect the dishwasher supply hose to before we start the install. For either one, we need to understand dishwasher soap to grasp the whole picture here.
The new formulations of dishwasher detergent have gotten very good at cleaning dishes, and its now common practice to not rinse the dishes before putting them in the dishwasher. Yes, knock off the large stuff, but just put them in. Rinsing dishes before putting them in the dishwasher is a waste of water and your time.
Make sure the dishes face toward the center of the machine. If you have a large pan that needs cleaning, put it face down so the spray jets can do their best cleaning. Plastic items and glasses should go on the top rack. Consumer Reports has found that the detergent pods are the best detergents right now.
Most dishwashers have a water pre-heat function, sometimes it is a feature you can turn on or off, but leave it turned on. Dishwasher detergent, and your dishwasher, work best with very hot water. And when you first turn on your dishwasher, the water in the hot water supply is probably not very hot. The dishwasher pre-heater brings it up to a higher temperature, allowing the detergent to work at its best. The pre-heater supplements the water coming in from the hot water line, don't think you can hook it up to the cold water line and rely on the pre-heater.
This is why, for dishwashers, its always the hot water supply line.
When doing a dishwasher installation, I have found the existing water supply line hooked up to the wrong pipe. Check under the sink that the dishwasher line is actually hooked up to hot water pipe. If it is not, you will have to switch out the valves under the sink to you can attach the washer line to the hot water pipe. Here's a good book on basic plumbing that I learned a lot from.