Here's an easy flower box you can put together in an afternoon. All you need is some stock lumber and spray paint. I built the planter box for my friend Bill, and he cut out a stencil and decorated it.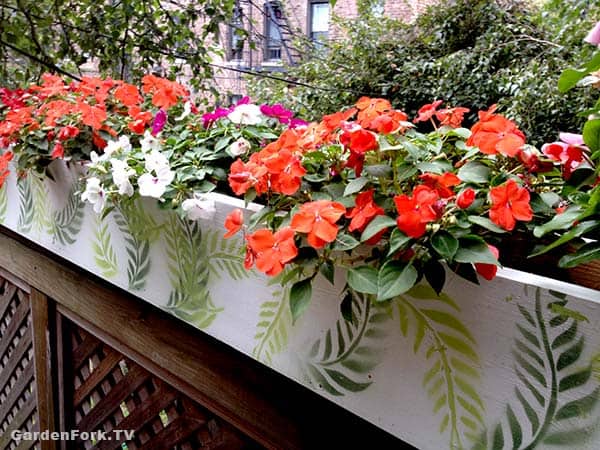 I made this out of pressure treated pine 1"x6" lumber. Worried about pressure treated lumber, watch this. And screwed it together with painted deck screws, they will last longer than drywall screws. I set the ends in slightly for a decorative look, a little less boxy, I think.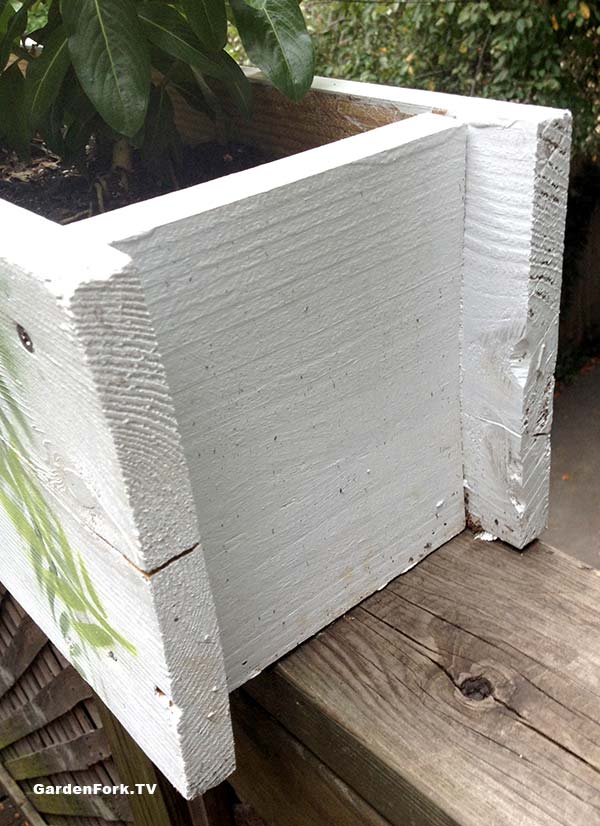 I made this box a little narrow by cutting down the 6"lumber to 4" wide. You can do this on a table saw, or maybe your neighbor's table saw. Or don't cut the lumber down, its all good. Use what you got. Wear eye, ear, and dust protection when cutting wood.
I did screw into the end grain of the side walls, which isn't the best carpentry, but i also glued it with a waterproof wood glue.
I drilled a few drain holes in the bottom board. Depending on where you place this planter, you might want to drill them on the bottom of the side walls. This planter will last much longer if it is not sitting where water can collect underneath it. The photo above is an example of a less than great placement. To fix this, slide some thin wood shims underneath this, or flat rocks, or whatever you have. If you keep the wood of the planter dry, it will go a long way toward a long life for the box.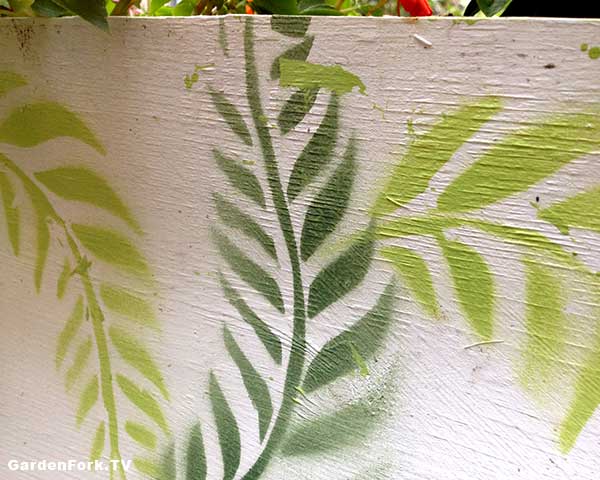 Bill painted the easy flower box with white outdoor spray paint. He then downloaded a stencil design of a fern leaf, printed it out on regular paper, and cut out the leaves with a sharp utility knife. Two different cans of green spray paint work well for the green leaves, I think.
Here's a video I did about a fun window box: