Always love getting file cabinet maple syrup evaporator photos, these are from a friend who has greatly improved the GardenFork version 2.0 file cabinet evaporator. The photos tell the story best here. This is designed be used with a stainless steel evaporator pan made by our friend Zach of Silver Creek Maple Equipment. But you could certainly use this file cabinet with steam table trays, similar to our GF version 1.0 file cabinet evaporator.
My friend sent me this photo of his version of the homemade maple syrup evaporator and my jaw dropped. I had been trying to find a solution to how to slow down the heat escaping from the fire box, and here is the answer. A smaller firebox and a sloped channel to the chimney. There will be a baffle or bricks at the sharp bend in the floor of the cabinet. This closely mimics the arch of many evaporators I have seen.
The back of the cabinet is cut along the sides to preserve the right angle corner, and this slips over the cut sidewall of the cabinet. Self tapping screws hold it all together. You could also weld this seam with a flux core or mig welder.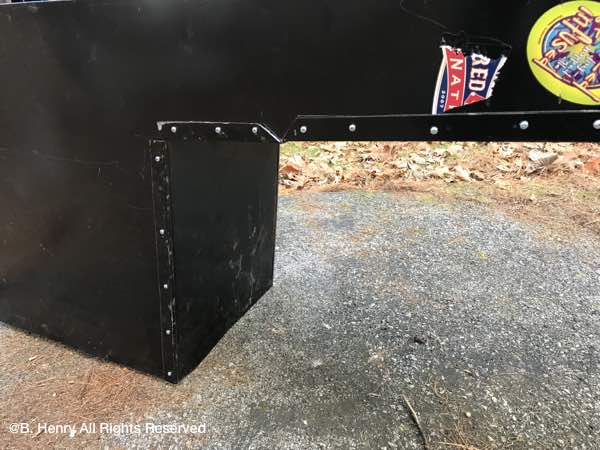 The firebox is about 24" deep, the fire grate was bought at Tractor Supply. You could do the same, or go to your local welding shop and pick up some scrap extended steel grate.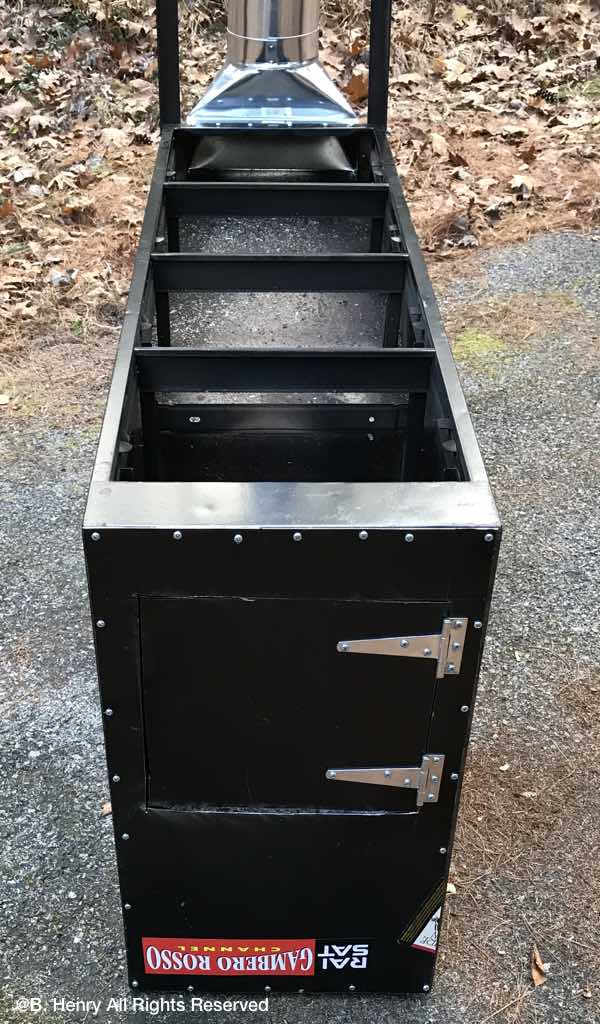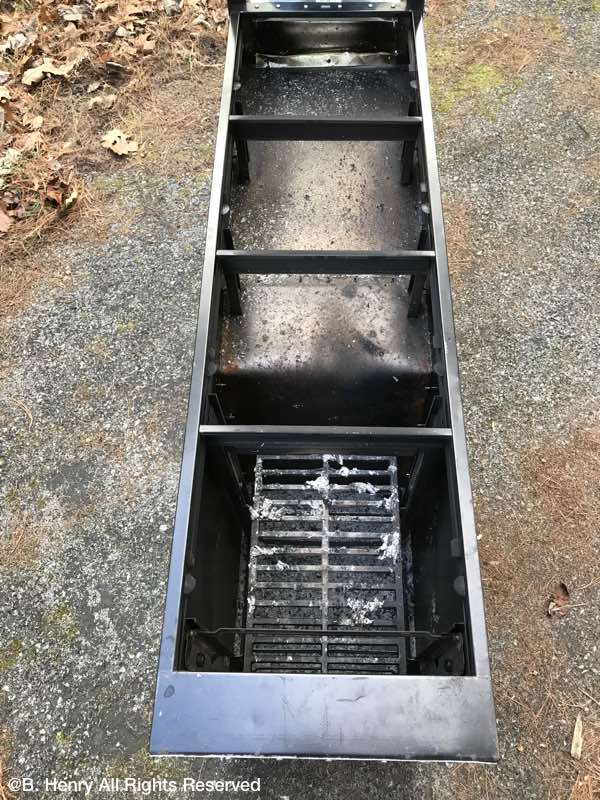 To create some turbulence and keep the heat swirling under the pan, a firebrick, or sand or some steel will go right at the sharp bend in the bottom of the box here.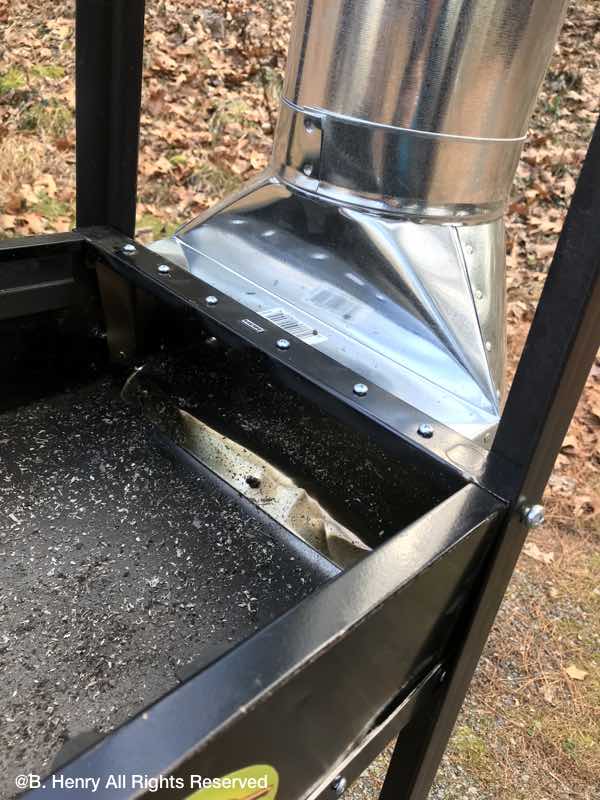 Big thank you to my friend for sharing the photos and his crafty knowledge here. Read and see more about how to make maple syrup here.
Steam Table Pan Maple Syrup Evaporator Improvements – GF Video