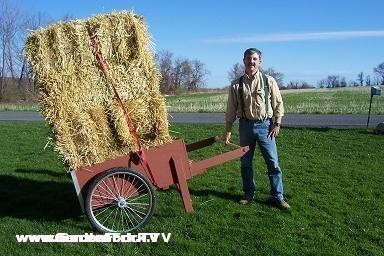 I ran across Herrick' blog about his book and gardencart: The Whizbang Gardencart Blog a while back and wrote a post about it in my Web 2.0 blog, and I wanted to share it with you all here as well.
Herrick has written a book about how to make your own gardencart, and I'm going to buy the book and build one for a gardenfork.tv episode. Clearly Herrick is a much better carpenter than me.
Herrick also has a blog about his life as a farmer in upstate NY, The Deliberate Agrarian.