Eric's stove is out of a camper trailer. Why buy Farm Fresh Eggs? Buying discounted fruit and vegetables at the store. Knife sharpening: honing vs sharpening. Farmer's Markets: deals to be had . Freecycle and Dog Parks, and Oil Paint vs Latex paint.
And of course, Viewer Mail and the Real World Green Minute.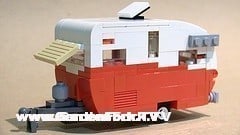 Links to legitimize Mike's Pinball obsession:
"Pinball at the Zoo" - Kalamazoo, Mi
http://www.pinballatthezoo.com/
Chicagoland Coinop Show
http://www.chicagolandshow.com/
Taylor Erkkinen, co-owner of the Brooklyn Kitchen, demonstrates proper honing technique and describes how and why it makes a difference to your knife—and, by extension, to you.
http://www.youtube.com/watch?v=KyLgkVRYcI4
A corn chowder recipe. When I made it, I modified some other soup recipes and just winged it. This gives you the general idea of how I did it:
http://simplyrecipes.com/recipes/corn_chowder/
I didn't use red peppers, but they look great!
The artist Mike met in Indiana was Matt Riesterer from Back Alley Creation http://backalleycreations.com/
To find a CSA or local food in your area, check out Local Harvest http://www.localharvest.org/
To learn more about Freecycle visit http://www.freecycle.org/
The AccuSharp Knife and Tool Sharpener www.accusharp.com/