While mushroom foraging, we came across a giant crop of oyster mushrooms right near our house. I think these oyster mushrooms were on a dead maple. I have to get better at tree bark identification ( there are some links to books below) . As always with edible plant identification - be sure to double check the identity to be sure what you are mushroom foraging is an edible mushroom, OK?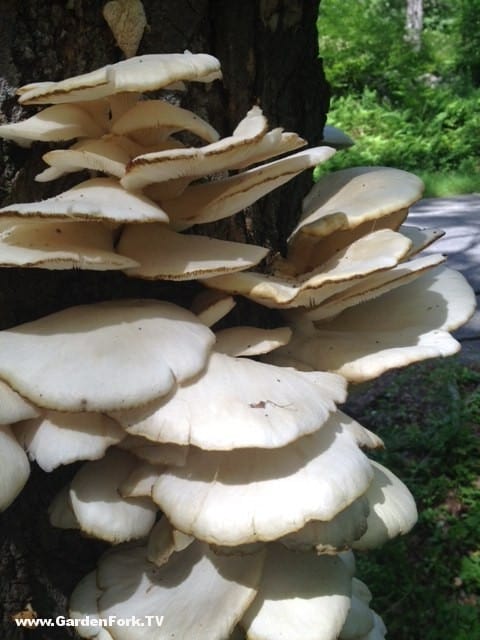 Oysters, once you see them several times, become easy to identify, though they do come in different colors. These oysters were just off the road surrounded by poison ivy, so again, be careful. I used a ladder to get to these.
Of course we made a video about the mushroom harvest, which we will post later. Our producer Sarah was talking about the oysters we brought back to Brooklyn for her, so i wanted to share photos of the harvest. These oysters popped out of the dead maple after several days of heat followed by an afternoon shower every day. It was like clockwork, every day at 4 pm it would rain. I was wondering if we had moved to Seattle or somewhere in the Northwest.
To find mushrooms, pay attention after it rains, often times I find mushrooms have popped up after a storm. When you do run across them, use your identification books to check the identity. I suggest two mushroom books here.
Here are some of our mushroom foraging and how to cook mushroom videos for you:
Oyster Mushroom Identification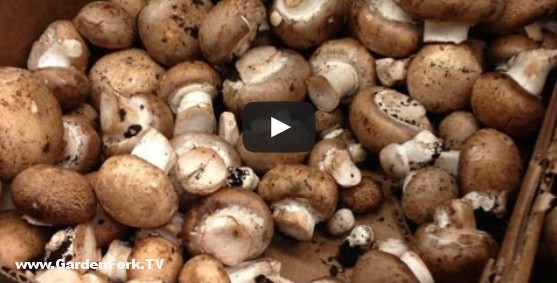 Click here to see our other mushroom identification posts
Cross check the mushrooms you find with several sources, books are best, I think. I use several books for identifying mushrooms , below are the mushroom identification books I recommend:


Click Here To Buy From IndieBound
Click Here To Buy From Amazon


Click Here To Buy From IndieBound
Click Here To Buy From Amazon