1811 August 20. (Jefferson to Charles Willson Peale). "I have often thought that if heaven had given me choice of my position & calling, it should have been on a rich spot of earth, well watered, and near a good market for the productions of the garden. "no occupation is so delightful to me as the culture of the earth, & no culture comparable to that of the garden. such a variety of subjects, some one always coming to perfection, the failure of one thing repaired by the success of another, & instead of one harvest a continued one thro' the year. under a total want of demand except for our family table I am still devoted to the garden. but tho' an old man, I am but a young gardener."[10]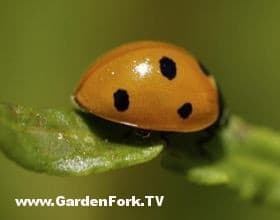 Squash! Squash! Squash! &
Powdery Mildew : Compost tea, baking soda, NEEM oil - always add a bit of soap
Tomatoes : race with blight but my grafted tomatoes are resisting…so far
good habits dealing with blight and mildews clean debris, cut out damage, and sanitiize,
hands gloves tools move disease faster than wind or insects
What's Wrong with My Plant? (and How do I fix it?) Deardorff & Wadsworth
kind of flow charting http://ow.ly/mJdp4
What's Wrong With My Vegetable Garden?: 100% Organic Solutions for All Your Vegetables, from Artichokes to Zucchini: David Deardorff, Kathryn Wadsworth: 9781604691849: Amazon.com: Books http://ow.ly/mJdsh
Good Bug Bad Bug: Who's Who, What They Do, and How to Manage Them Organically (All you need to know about the insects in your garden): Jessica Walliser: 9780981961590: Amazon.com: Books http://ow.ly/mJduI
An authoritative link regarding legionnaires disease and hot water temperature in residential hot water heaters: https://www.ncbi.nlm.nih.gov/pmc/articles/PMC2094925/
Regarding evernote & twitter. Just as we recorded this piece, twitter stopped support for RSS feeds, so the If This, Then That (ifttt.com) recipe no longer works. A good work around, though, is to follow @myEN (see https://twitter.com/myen for directions ) and you can send tweets to your Evernote account from twitter.
BTW: iftt.com is free and has recipes to automate a whole lot of different processes with about 30 different social networking, feed readers,and on-line tools.