While in the Midwest this week, I was at one of the large home improvement stores and outside they had tornado shelters you could pick up then and there.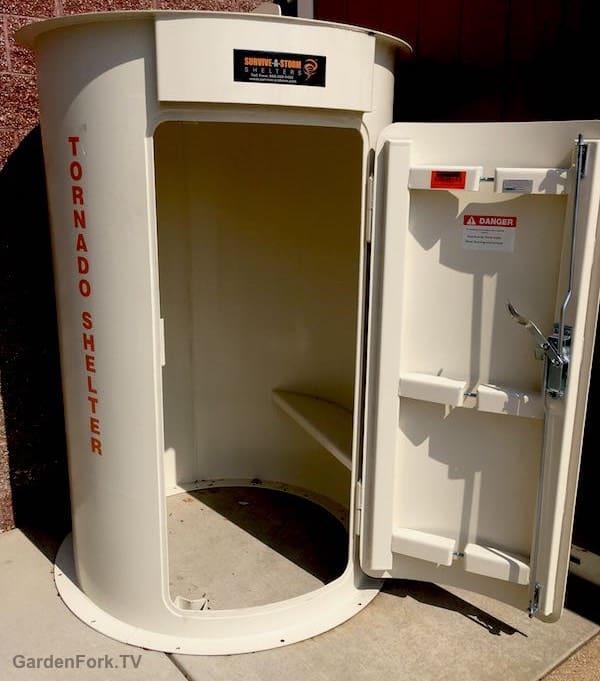 Tornadoes are a big deal in this state, there are swaths of empty ground along the road where you can tell a tornado came through. The houses that were there are now gone.
We have always sheltered in the basement, but this is an upgrade to that practice. I have seen many home made tornado shelters on the web, some have failed because the storm doors purchased were not rated correctly.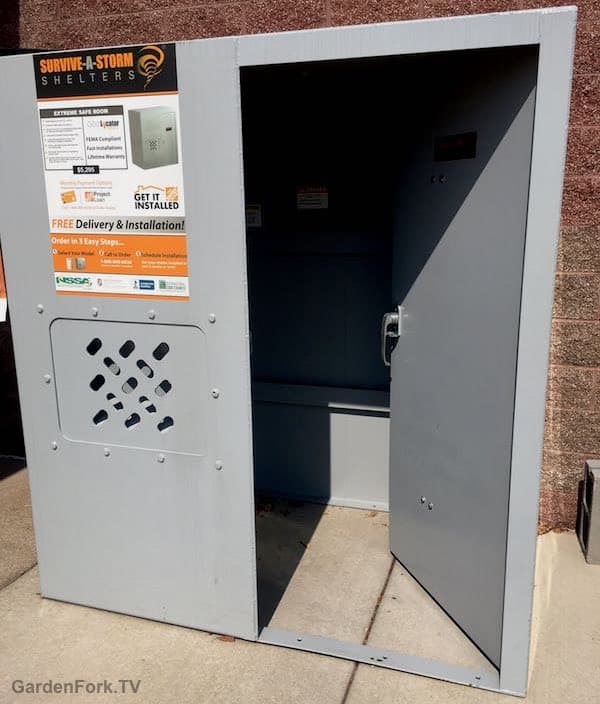 Both of these shelters are designed to be bolted to a concrete pad, either outdoors or your garage or carport floor. The cylinder model might be better at deflecting wind, but both have been tested in wind tunnels from what I have read.
Read More Storm Preparedness Posts Here.
What are your storm preparedness plans? Let me know below.
You run around and try not to get killed : Storm Chasing : GardenFork Radio