Learn here how to replace a broken window pane, its not that hard, and once you do it, its like butter.

Easy Steps To Replace A Broken Window Pane:
Remove the broken glass.
Remove the old putty.
Pull out the old glazing points
Measure the window pane.
Get Glass Cut.
Drop in glass and push in glazing points.
Press in glazing putty.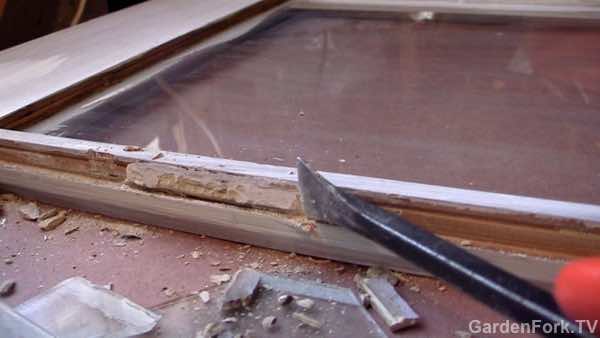 Safety First! Be sure to wear gloves and safety googles, as you don't want glass going into your eyes or your hand. If you can remove the window from its frame, it will be easier to do the work. If not, put a tarp below the window to catch the broken glass and old putty.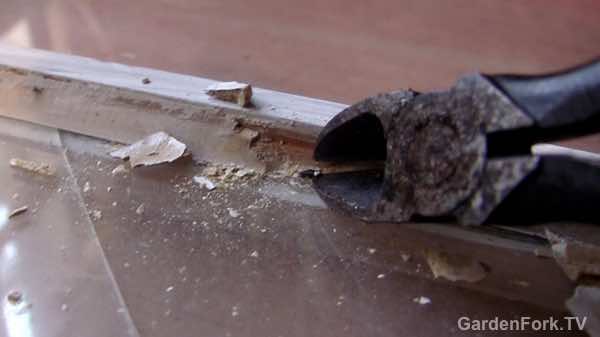 The putty may come out easily, it may not. Try to pull out the broken glass, it may still be held in by the putty and the glazing points. Alternate between removing putty, glazing points, and the glass, you will eventually get all of it out. Be careful with the wood trim that holds the window, you don't want to beat it up.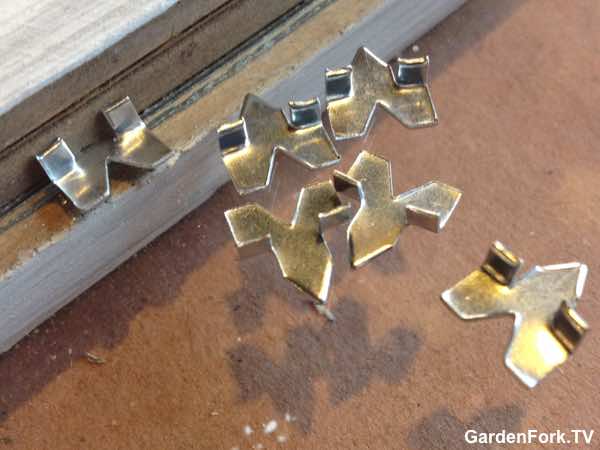 To replace a broken window pane, we need to get a piece of new piece of glass, you can cut the glass yourself or have the hardware store do it. Measure the pane carefully, best to have it slightly smaller rather than too large for the opening in the window.
Place the new glass pane in the window, and press in new glazing points every 6" to 8". Again be careful, as you can crack the glass if you press down on it too hard while putting in the points.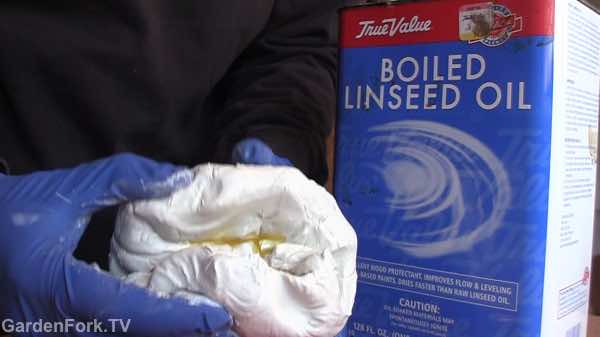 If the wood frame is unpainted, you have the option of painting it or brushing on some linseed oil. The thinking here is that unfinished wood will draw out some of the oil in the putty, hampering its ability to form up properly and make it brittle. I have done it both ways, and have not seen a difference, but the theory makes sense to me.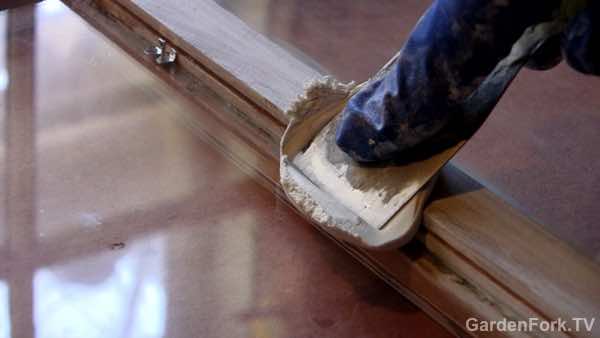 Prepare the glazing putty by kneading it and adding linseed oil if you like. I like the putty more pliable than how it comes from the store.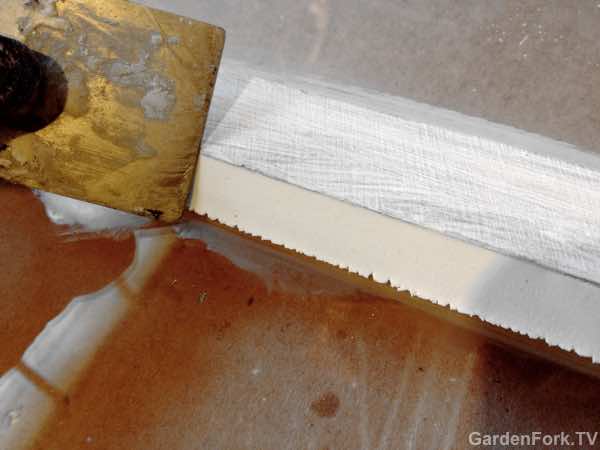 Lay a bead of the putty all around the window pane, and finish with your putty knife as shown in the video.