Will and Eric talk about how to identify mushrooms, using books and apps. And how Will did with some Fried Chicken Mushrooms. Will uses two foraging apps, Nature's Foraging and Nature Mobile.
If you want to start learning how to identify mushrooms, I suggest learning from someone local. Ask around to see if one of your neighbors is a mushroom expert. And check out local conservation groups, they may offer classes, that's how I started out learning.
The two mushroom foraging books I recommend to start https://amzn.to/2OykihW https://amzn.to/2P9Ntc7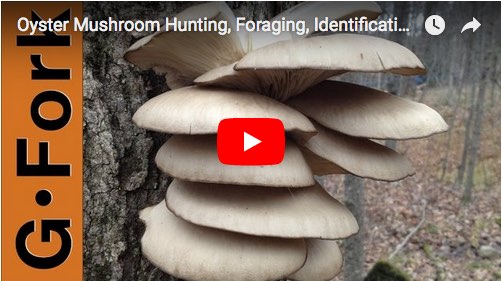 The main mantra for musrhoom foraging is double triple check your mushrooms. Start slowly and don't over-harvest. Bring along a serrated knife and a net or mesh bag. The mesh bag allows the spores to disperse as you walk home.
We move on to canning and see my how to make bread and butter pickles video and a vid I made on how to can food using the hot water method.
Key things to remember when canning food:
Preheat the canning jars before putting filling them.
Lower them gently into the hot water canner.
Use rubber coated tongs when handling jars.
Set on a wire grate to cool.
Kristen sent us an article on honey smuggling. We were surprised at how much honey is consumed in the US. The best way to be sure you are not buying adulterated honey is to buy it from a local beekeeper. It may cost more, but you are supporting a local business and protecting open space.
Check out the GardenFork Amazon Shop: http://amazon.com/shop/gardenfork
Support GardenFork, become a monthly supporter on Patreon: http://patreon.com/gardenfork
Watch More Mushroom Vids:
Oyster Mushroom Hunting - GF Video
Mushroom Hunting - Foraging for the Chicken Mushroom
Growing Mushrooms with Spore and Plugs
Oyster Mushroom Identification, Foraging, Hunting - GF Video