Erin tells us about how she built her amazing raised vegetable beds, which put to shame our DIY raised garden beds. We cover the dreaming, planning, ground preparation, construction, and sealing of the beds.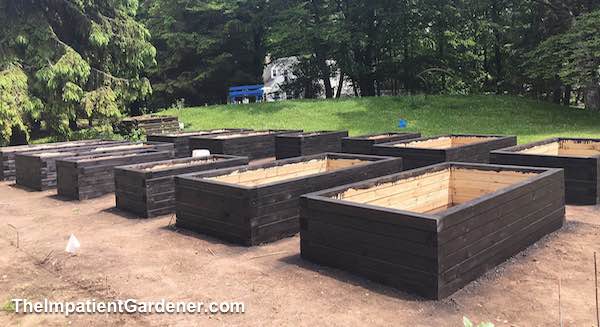 Erin's raised beds are a click above our simple ones, listen as we walk through how she came to this design, and what she learned as she went along.
We talk about the issue of whether to use pressure treated wood for raised bed. Watch my vid on using pressure treated wood in a garden.
Here is Erin's 4 part article on building raised beds. The alternative to pressure treated wood she used is here.