Watch as we build a trellis for our vegetable garden that uses recycled wood and twine. In this video we show peas, but you can also make this for a cucumber trellis. We grow peas, beans, cucumbers simple trellis. Watch the video:

Build A Trellis, The GardenFork Way:
If you have raised beds, you can build a trellis by attaching the vertical posts to the sides of the bed. I put the posts just inside the bed and drill into them from the outside wall. Two screws in each post will hold it.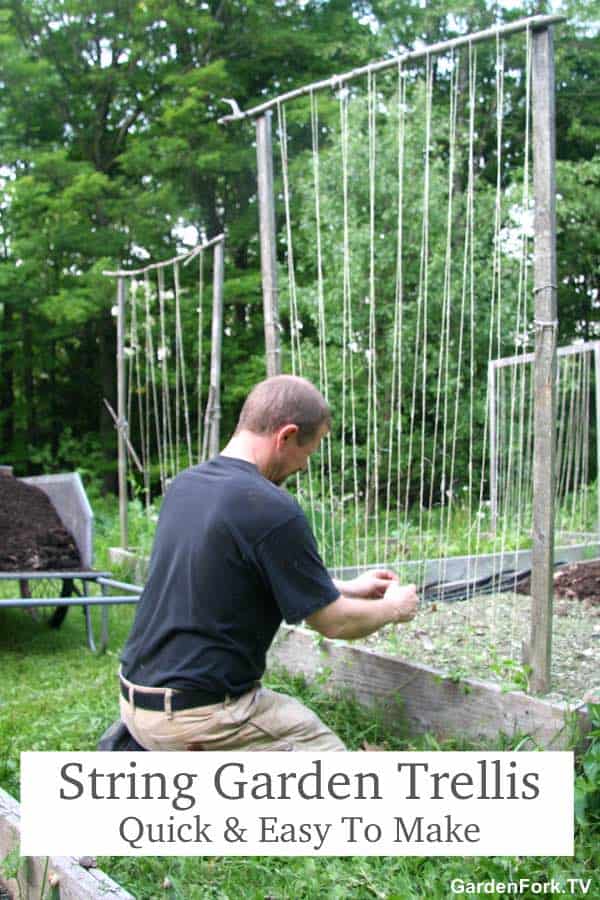 If you are building a trellis for a in-ground use, attach a cross bar about 18″ above the bottom of the vertical posts and drive the trellis into the ground. You may want to attach some wood triangles where the posts meet the top crossbar to make it sturdier and keep it from swaying side to side.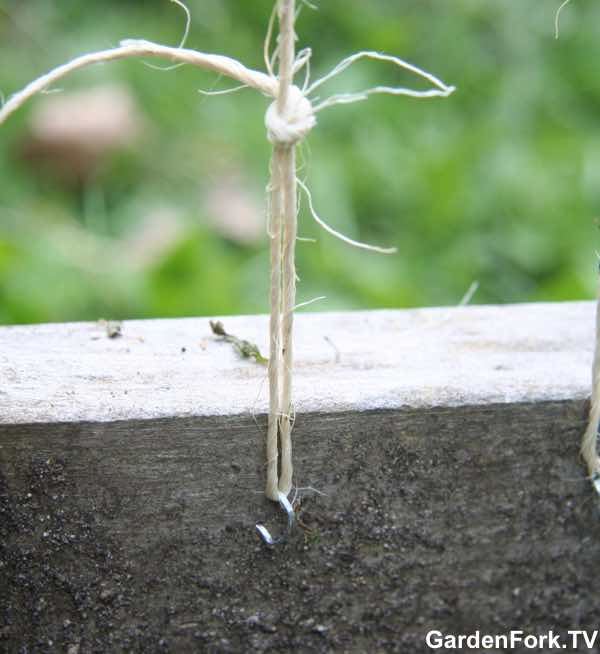 I don't think you need to use pressure treated wood for to build a trellis. I use regular pine or recycled wood from other projects, and they have weathered just fine. If you have some fallen trees nearby, the limbs work great for this, just cut them to size. Check out how Erin made one out of fallen tree limbs.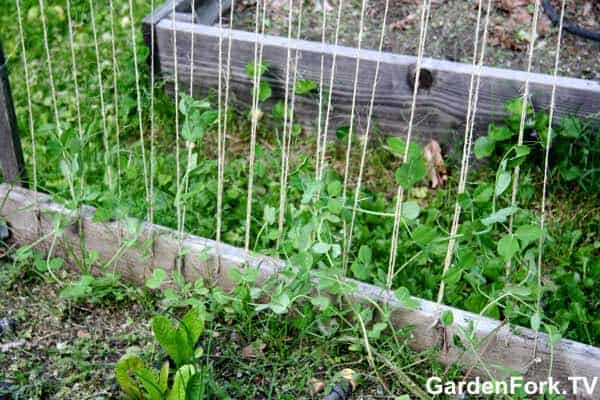 I like vertical gardening like this, it saves tons of garden space. I make sure that my trellises do not shade too much of the rest of the vegetable garden, because sun is already limited in my yard.
I use jute twine for the trellis. In the fall, I can easily cut down the string with the plants, chop it up a bit, and toss it into the compost pile. The string will break down. For peas I run the string up and down, for a cucumber trellis, I will also run the twine across the posts, as they need more support.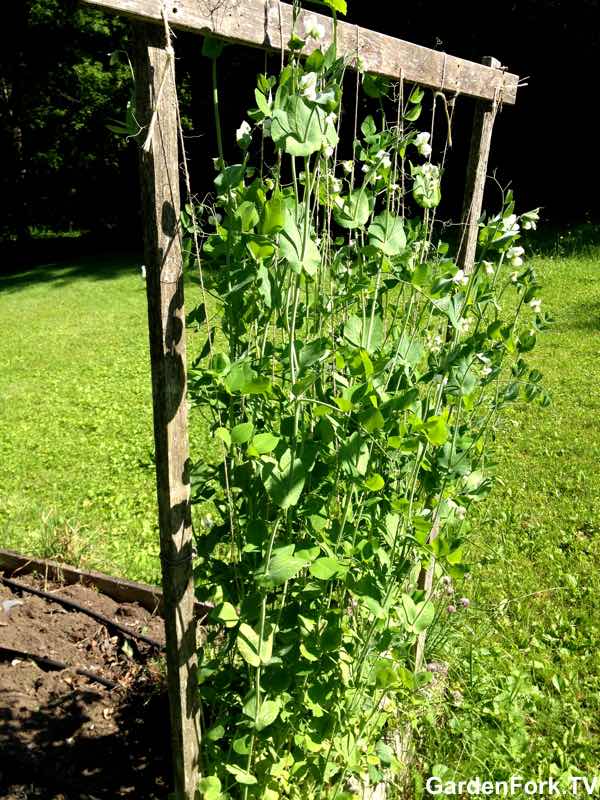 What are you growing on a trellis, how to you make them? Let me know below.