I have used a stovetop pressure cooker for years. Then a friend of mine showed me his Instant Pot Pressure Cooker. Then I bought one. Buy Yours Here: Instant Pressure Cooker 6 Quart Watch our review video and read on for more info below the video.

[Being up front here, the above link is to Amazon and we get a finder's fee for referring you to Amazon, its part of how we pay the bills to make more videos and posts for you all to watch.]
OK back to the story: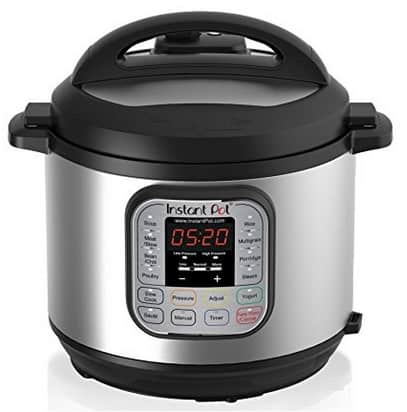 Its literally "set it and forget it". Put in ingredients, turn it on, and go do something else in the yard or house. Don't leave the property, OK?
I make beans and chickpeas ever week, we cook pork shoulders and short ribs in it, and I want to try a carrot soup recipe I saw in the Modernist Cooks At Home cookbook next.
The advantage of electric over stovetop pressure cookers:
You don't have to adjust the stove burner
It stops cooking at a pre-set time and goes into keep warm mode
Its incredibly quiet
It makes cooking super easy
Read more on the Pressure Cooker review page here.
America's Test Kitchen has a great pressure cooker cookbook, Pressure Cooker Perfection and a new book, Multicooker Perfection.
I'll go more into this with more posts as I cook more with it. Let me know what you think in the comments. thx!
Save