Every year I try to extend my vegetable garden season into winter, and get a head start on the spring season while there is still snow on the ground, with mediocre success. This is going to change now that I am re-reading Niki Jabbour's Year-Round Vegetable Gardener, an excellent read on garden season extenders, as well as a good basic how to grow vegetables kind of book.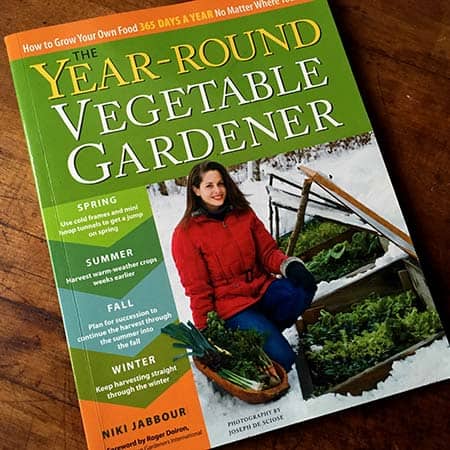 After the first time I read this book, I interviewed Niki on the GardenFork Radio podcast, listen here.
I talk about it in this video, but my mini greenhouse hoop house had a huge fail this winter. The kale, salad greens, and rosemary I was trying to overwinter crashed and burned. Some lessons learned there.
But I was re-inspired to just plant more vegetables this summer season AND get better at growing vegetables in winter. Or at least growing them later into fall. Niki has a bunch of  methods here that are simple and easy to do. You don't need lots of equipment. You might need lots of mulch and straw, but that's easy to get.
Like a lot of how to grow vegetables books, this one goes through different vegetables, but also has a chart of how to start them early and grow them late. Niki made me realize I could sow successions of beets, not just one crop. Lightbulb goes on.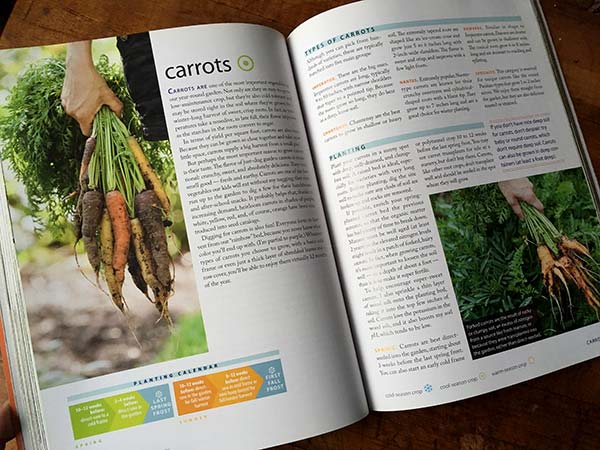 As we all know, I am not one for planning, but the 'plan your garden' part of this book got me thinking I should plug some dates into my calendar with reminders to get stuff started. A goal is a second crop of sugar snap peas in the fall. Watch our growing sugar snap peas vid here. And a bunch of salad greens.
Carrots have not been great in the garden, Niki has inspired me to try again. Buy Niki's book locally or order her book here.
Other vegetable gardening posts & vids you might like:
DIY Cold Frame From A Recycled Window - GF Video
Cardboard Seed Starting Pots - DIY Video